Schedule Your

Free Inspection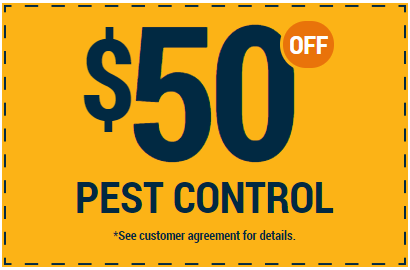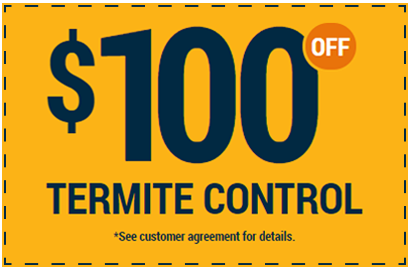 Same day service
Weekend & evening appointments
emergency service
available
money back guarantee
Pest & Termite Control Coral Gables, FL
Coral Gables, "The City Beautiful," with its equisite architecture and beautiful tree lined streets has been attracting vistors from all over the world to this charming, historical location. Not such great visitors also attracted to the Gables are ants, termites, cockroaches, spiders, rats & mice, fleas, ticks, and lawn pests just to name a few that also enjoy the Mediteranean touch.
Hulett Environmental Services – Your Coral Gables Pest Control Experts
Local and family-owned, Hulett has been serving Coral Gables residents for over 50 years - specializing in fast, efficient, and environmentally responsible pest control. Our integrated pest management (IPM) system, utilizes the highest quality materials and the most current techniques, offering pest, lawn, and termite services to effectively address your Coral Gables pest control concerns. Hulett's certified and licensed technicians are available to inspect your home within 24 hours of you contacting us. Not sure what kind of pest you have? Our in-house team of Entomologists is ready to identify pests at no charge to you. With appointment times that fit into your busy schedule, we realize that dealing with a pest issue as soon as possible is crucial – that's why we're available on Saturdays by appointment and 24/7 for emergencies, as well.
As your local Coral Gables pest control industry leader, Hulett guarantees you'll be satisfied with our work. We vow to:
Adjust our pricing to fit your budget
Use safer products for the safety of your kids and pets
Keep experienced, local Entomologists on the Hulett staff to identify pests
Always utilize the newest, most effective pest elimination technology available
Arrive on time, every time and arrive in our company vehicles wearing our Hulett uniforms
Dispatch professional, certified techs for every appointment
Source the best quality products
Use well-maintained, clean and calibrated equipment on every visit
Address your concerns and questions before, after and throughout treatment
Hulett's Pest Elimination Process
Immediately addressing any current pest concerns in your residence, Hulett prevents future infestations by creating a pest barrier around your property. Our pest control solutions exclude pests from entering your home by sealing cracks and crevices around your foundation, windows, doors, sewers, drainpipes, and any other access points that pests can enter through. Then, we eliminate any pests, using our IPM approach that consists of low dose baits and gels in conjunction with our environmentally responsible methods and techniques that protect your family, including your pets.
What Our Customers In Coral Gables Are Saying
"Hulett employees are always punctual and professional. After Miguel took a look at our new bookshelves, he said the wood was fine. There was no charge for his inspection. "
- Ellen
"It went well. What I liked about them is that they came out whenever I had more issues come up."
- Lynette
"Over the years I have had service with all of the companies here from True Green to Guarantee Floridian to Orkin and some in between. NEVER have I had a company that is so professional and customer oriented. The gentleman that service my home and yard are very professional and own not only the company, but also my house. They take care of it like they would their own and I truly appreciate it. This is by far the BEST pest control company that I have ever used."
- George Perera
"Just want to let you know that I am very please with my experience with Hulet. I have interior and exterior service. Have not seen any sign of bugs since Pablo treated my interior. The yard has improved nicely. Thank you for your professional care."
- Dory
"Hulett has worked extremely well for our business. We have been bug free since we started using them. And Mario is very nice and extremely courteous!"
- Mercy Rufin

Previous

Next
Latest Pest & Termite Control News
Sugar Ants Treatment: How to Get Rid of Them
Oct 22, 2021—Ants, Insects,  Tips & Control Advice
Sugar ants treatment can be tricky. "Sugar ant" is a generic term people use to refer to tiny ants attracted to sweet foods. Often these pests are actually ghost ants. Halloween season may have you thinking about ghosts, werewolves, mummies, and other spooktacular houseguests, but we think ghost...
Read More ›
South Florida Ant Spotlight #2: White Footed and Big Headed Ants
Sep 27, 2021—Ants, Insects, Pest Control,  Tips & Control Advice
Florida has its fair share of ant pests, such as the White Footed Ant and the Big Headed Ant. These invasive species are widespread here in South Florida. After invading, these exotic ants have thrived throughout Florida and pose a danger to native ants. A nuisance for homeowners, these invasive...
Read More ›
The Signs of Mosquito Breeding Grounds
Sep 10, 2021—Mosquitoes, Mosquitoes, Pest Control
In Florida, mosquitoes are a year-round problem, but the summertime is when Floridians struggle most with these bloodsucking pests. Mosquitoes like warm weather, so Florida is just as much a paradise for them as it is for humans. In the summer, Floridians enjoy backyard activities like cookouts,...
Read More ›
For your budget-friendly Coral Gables pest control solutions, Hulett guarantees you'll be satisfied. Contact us to schedule a free pest inspection.

Let us pest-proof your home – Just Call HULETT!
We're Open 24/7!