Schedule Your

Free Inspection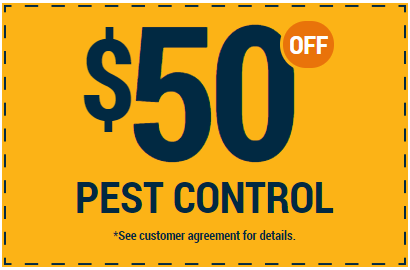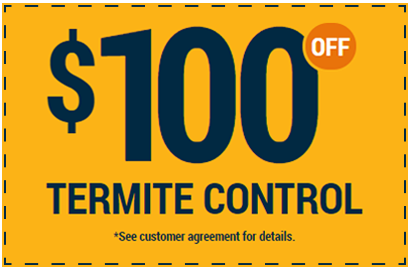 Same day service
Weekend & evening appointments
emergency service
available
money back guarantee
Florida Pest Control in Delray Beach
Hulett Environmental Services: Your Delray Beach Pest Control Experts!
Along with more visitors and residents making Delray Beach their destination to vacation or live, Delray Beach is also popular with many termites, rodents, and pesky household and lawn and garden pests as well. Hulett Environmental Services has been diving into Delray Beach pest control and termite control for homes and businesses for over 50 years, as South Florida's local pest control industry leader..
At Hulett, we like to promote proactive pest prevention, as we know that preventing pest infestations is a lot easier than controlling them. And of course, no one wants their home invaded by insect pests in the first place! Our team also realizes that in the South Florida climate, pests are bound to happen sometimes, so we offer free pest inspections within 24 hours of contacting us. In an effort to accommodate your busy schedule, we offer convenient appointment times for inspections and service, plus we're available on Saturdays by appointment, as well as providing emergency service any time, day or night.
For the very best pest and termite control in Delray Beach, Florida, contact the team at Hulett Environmental Services today. We will arrange a FREE inspection of your home, business, or property at your earliest convenience, with no obligation.
Our Healthy Home Pest Control and Termite Solutions Target:
Subterranean Termites
Drywood Termites
Mosquitoes
Pest control in Delray Beach, Florida is necessary to effectively address a wide range of pesky insects, rodents, and other creepy crawly creatures. Additionally, termite control in Delray Beach is an important component of protecting your home or business for many years to come. Unfortunately, the year-round warm, damp climate of South Florida is appealing to many troublesome critters. Don't let pests take control of your property. Termites, rodents, cockroaches, mosquitoes, fleas and ticks, etc., can cause expensive damage to your home or can pose a potential health hazard to your family and pets. Fight back with Hulett Environmental Services today.
As your best choice for pest control in Delray Beach, Hulett is committed to:
Arrive on time for your appointment, in uniform and in our Hulett vehicles
Provide licensed and certified technicians to perform your service
Utilize the most current technologies and quality products
Work only with clean and calibrated equipment
Comprehensively support your concerns throughout treatment
Having been in the pest and termite control industry for 50 years, we know that an emergency call to Hulett Environmental Services is often a stressful and worrisome situation. Finding a pest or termite infestation in your home or business is the last thing that any person wants, and we know that this can be an incredibly sensitive time. That's why our staff is dedicated to ensuring you receive the best service possible, quickly and efficiently, to totally eradicate any pest problems you may be facing.
Termite Control in Delray Beach, FL
Termite infestations become a reality for far too many South Florida home and business owners each year. In the United States, these pests cause billions of dollars in damage, which home owner's insurance policies often don't cover. Even worse, if you run a business, having an infestation can significantly damage your reputation, lead to downtime and lost profits, and more.
That's why Hulett Environmental Services provides aggressive yet discrete termite control in Delray Beach, Florida that includes an annual exterior inspection and spray of your perimeter for no extra cost. Protect your home or business against structural damage, damaged furniture and contents, damaged areas of paint, and so much more.
Hulett Environmental Services offers preventative treatments against Drywood and Subterranean Termites, helping to prevent becoming infested by these destructive critters. But don't worry, Hulett can also treat termite infestations after they occur, eliminating the pests from your home. For drywood termites, Hulett offers a convenient no-tent termite treatment option when appropriate so that you can remain in your home with minimal disruption, and you don't have to deal with the headache of tenting and preparation. But, if fumigation is required, Hulett can provide that too. If your home becomes infested by subterranean termites, our trained and certified applicators can also perform specialized termite baiting installation that results in total colony elimination, or protect your home from invasion by applying a liquid defense into the soil around the perimeter of your home.
For the best termite control in Delray Beach, Florida, call Hulett Environmental Services today.
Hulett's Pest & Termite Control Benefits for your Delray Beach home include:
Environmentally Responsible
Graduate Entomologists On Staff
Locations in 12 Florida Counties
Guaranteed Effective Solutions
24-Hour Service Including Saturdays
If you're looking for pest control in Delray Beach that is eco-friendly, family-friendly, and pet-friendly, Hulett Environmental Services is the company for you. We have board-certified entomologists on staff to ensure the proper identification of any pests that may be making their home inside your house or along your property so that we can then develop the most effective and efficient treatment methods to meet your family's unique needs.
What Our Customers In Delray Beach Are Saying
"My arbor and patio were infested with 'Big-Headed Ants' (yeah, they are a real thing, called big headed ants!). They were destroying all the wood. I thought I had termites. I called Hulett. The response was immediate. Hulett's rep, Anthony, was a sweetheart. Anthony diagnosed the problem, explained what should be done and gave me a price. Very professional, reassuring and polite. We agreed and within 24 hours (really!) those ugly, aggressive, foreign, invader ants were no more. Hurray!! No more roaches, silverfish or other pests either btw. A special thank you to the technicians who came out and sprayed, sprinkled, and scraped. They have been efficient and unobtrusive, something that I really appreciate. "
- Shari
"It never fails to go well with these guys. We went through 2 other services before Hulett. Neither of those could manage to treat the hedges in a timely fashion, and it would only be a month or two before I noticed the ficus leaves falling, meaning yet another whitefly infestation. I had to literally monitor the hedges and let them know when to come out. They failed to manage the problem proactively. As a result, we just went from one infestation to the next. I was always out back, checking for falling leaves, which, although is one of the most dependable symptoms, also signals there's a major infestation underway by the time the leaves begin to shed. And then it would take a day or two to get the service out. Not so with Hulett. We finally have the last service business we'll ever need! Neil monitors everything carefully and sprays before there's a problem. He calls the day before to let me know he's coming, so that if I have any questions, either I can raise any issues then, or show him when he arrives. He comes when he says he's coming. He has troubleshot some irksome problems with a few of the plants several times. He is prompt, cheerful, and knowledgeable. I hope he stays with Hulett - he's awesome!! These hedges are a huge expanse. About 100', 8' high, so there's plenty of room for the whitefly to hide and get a foothold. We've had Hulett for almost a year, and the hedges have never looked better! Not one outbreak since they took over. Ditto for the trees and the lawn, which is thick, lush, weed-free and bright green. Neighbors stop and ask who services the lawn. A couple of times when I've noticed a few weeds starting to sprout, I just call and Neil is there spraying the next day. I can't possibly speak highly enough for Hulett."
- Carol
"Great job!!! Very responsive. Did all that they promised. "
- Katherine
"I use Hulett for services both inside and outside of my home. They are always very responsive and when I called to say I had an ant in my house, they were out the very next day. Also, they have advised me on some problems that I had outside in some palm trees and worked with me to find the most cost effective solution - they didn't just try to sell me a big contract. "
- Crystal
"The representative showed up on time and was very professional. He quoted us a reasonable price for a service contract in which the exterminators would come to our condo periodically after the initial treatment. A few days later the technician came and sprayed and set traps. I would use them again and would recommend them to friends. "
- Steve
"Previous contractor for fertilization and insecticides was accused by lawn maintenance contractor of mis-use of herbicides. Hired Hulett to replace them. Lawn has flourished under their care. "
- John & Mary
"Prior to the inspection we had our roof repaired due to a leak and visible evidence of live terminates was discovered. The damaged wood was replaced by the roof contractor but we called Hulett because of concerns they may have spread. After the Hulett inspector crawled through the attic he found we had wet wood termites that had not spread and the roofers had removed all the damaged wood. We were pleasantly surprised when Hulett did not charge us for the inspection. It is refreshing to see an honest company that did not try to charge us for unnecessary work. We will recommend Hulett Environment Services to our neighbors and friends. "
- Dale
"Courteous customer service. Our rep called us as promised by the secretary, also called again prior to arriving at our home. Showed up exactly on time as promised. Very knowledgeable about his services and was not pushy. We also called other companies who did not call back, others were not as knowledgable and did not offer a complete service as Hulett did. By the end of the day we signed up for their annual service plan."
- Shane
REVIEWER: Eugene and Dona
"We want to express our appreciation for superior service from Darrell. He is courteous and professional as well as thorough. He has been here several times for various calls and always gives us great service. He is a credit to your company!"
- Eugene and Dona
REVIEWER: Jim Higginbottom
"We just had our bi-monthly service performed by Pete Herrad who did the most thorough job ever. He did the normal exterior spray plus swept the screen for spider webs and also baited the kitchen as we had killed 1 roach after Christmas. Thanks Hulett and Pete for the excellent service."
- Jim Higginbottom
"Paul, is a very knowledgeable person and was very much appreciate by us and our dogs loved him too!!!!!!"
- Chester
"I just wanted to say how much I appreciate Matt, the technician who comes to my property every other month. He's friendly, helpful, knowledgeable and is always available if I have questions."
- Fran
"Hulett account manager Mark and termite tech Sean both were very knowledgeable, professional and courteous. I had 4 other companies also give quotes but Hulett blew them away with how Mark and Sean both handled the termite concerns and questions."
- George
"Nadim was such a great help during my Hulett Healthy Home Inspection. He went above and beyond by looking into a grill, catching a rodent, killing the rodent- then he removed the dead rodent, cleaned up the mess and scheduled a technician to service the home today."
- Andrea
"For at least 5 years I have had excellent service from Dennis K. He is courteous, knowledgeable and reliable. Thank you."
- Micheline
"We were extremely pleased with William and Joe when they were here on Tuesday (8-11-15). Will explained everything they were going to do before they did it and gave us suggestions in reference to the outside of the house to ward off any termites from entering. They were both courteous and knowledgeable and addressed any concerns we had. Will and Joe are both assets to Hulett. We look forward to doing business with you in the future. Thanks!"
- Casper C
"I just had my home tented by Hulett and it was absolutely painless due to your wonderful employee Bruce Kelly. I had estimates from 3 companies and Bruce was the only one that pointed out an electrical issue. He gave me complete confidence in the procedure. So much so that my neighbor also had her home done at the same time. Bruce visited our properties probably a dozen times to ensure that we were all ready for the treatment. He is personable and professional and a real asset to your company. I will highly recommend Hulett based on Bruce's performance alone. Thank you so much!"
- Jill Baum
"I just wanted to extend a compliment to your company for having a service technician of the caliber of Tom Chiasson. Tom has been doing my annual termite inspection and prevention work since I moved into my home approximately 8 years ago. I find him to be extremely knowledgeable and very thorough in his inspections, and always gives me tips about what to look for and certain things I can do outside to minimize the possibility of termite problems. He also displays the appropriate balance between professionalism and friendliness. I'm sure you already know what a fine representative of your firm that he is, but I wanted to convey this directly. Thank you. "
- Michael Nadler
"The reason I am with Hulett is because of Tim Ouellette, he was very professional, nice and didn't try to sell her any more than what she needed. She is very happy that she is with Hulett and it started with Tim."
- Beverly
"I just want to let you know what a valuable employee you have in Neal Ham. Last week, he sprayed my plants for white fly, but when done, he left me a voice message telling me about areas in my lawn and my bushes that were drought stricken. I had been away on vacation so no one took care of my lawn, plants and bushes while I was gone. I truly appreciate Neal going the extra mile and leaving a message on my cell phone. He is a true asset to Hulett."
- Dona Crawford
"We have been pest control customers for about the last three years, and our experience has been fantastic. Ronnie comes to our home - he is very responsive, friendly, and professional. Other companies have sought our business, but we decline because of our excellent service from Ronnie. Thank you!"
- Jessica Cano
REVIEWER: Norman Ratner & Monica Levin
"This is a THANK YOU note for the services of Frank DiPento. What a class act! He came to our home on time for a termite inspection and determined that we did not have a problem. He also recommend an easy treatment for an outside nest of ants, which also saved us money. Hulett will be our first call the moment we encounter any problem with pests that needs to be treated and we will highly recommend you to our friends and neighbors."
- Norman Ratner & Monica Levin
"I am writing to compliment Tavarious Archibald. I am the Data Processor at Boynton Beach Community High School and Tavarious came in for pest control. He was extremely personable and very professional. He was very patient while waiting for someone to take him to the area he was needed in and seemed genuinely concerned about our pest issue. If all of your techs aren't like Tavarious, they should be. I would recommend Hulett based on this one encounter. Thank you."
- LoriAnn
"I have been a Hulett customer since moving to Florida almost 9 years ago. Being satisfied with service, customer response, and jobs well done would be an understatement. Hulett is one of the most professional, well run and just plain great companies I have ever used. And beyond effectiveness, what makes Hulett great are technicians like David Hir. He has taken care of my home, responded to all requests, and treated me and my wife like family. He is what Hulett strives to accomplish in both competence and service to the customer. I'd gladly recommend him for promotion but only if he would still be able to take care of my home. When you meet someone who answers all of your questions, follows through after each service request, and helps you get rid of all the things that shouldn't be living in your house - well in a word he is just great. Feel grateful that he works for you and not the competition. "
- Stuart
"Hulett is very customer friendly.  The home is in Florida where there are many pests.  If I ever see anything in my house, my personal bug master, Carl, quickly takes care of it.  I highly recommend Hulett."
- Barry V.

Previous

Next
Latest Pest & Termite Control News
Subterranean Termite Control in West Palm Beach: Sentricon Colony Elimination
Mar 09, 2023—Florida Termites
Here in Palm Beach County and our northern neighbors in the Treasure Coast, including subterranean termite prevention and control as a part of your general home maintenance plan is essential. This is especially true in West Palm Beach, which was named in the "Top 10 Worst Termite...
Read More ›
New Year Pest Control Resolutions for Your South Florida Home
Dec 19, 2022—Rodents, Pest Control, Rodents
A new year means new pests are trying to call your South Florida house their home. This year, along with new year's resolutions to improve your health, finances, attitude, and whatever other things you want to change in your life, make this year the year you keep your South Florida home...
Read More ›
Expert Advice on Protecting Your Home and Lawn from Pests this Winter
Dec 08, 2022—Florida Lawn Care
Living in South Florida means rodents, ants, and other pests don't take the winters off! Meanwhile, your lawn needs less watering and mowing during the winter months and is susceptible to various diseases such as brown patch fungus. Your lawn in winter While we're outdoors, let's talk...
Read More ›
Schedule Your Free Inspection Today
While we hope you won't need our services, this is Florida. For Delray Beach pest and termite control in and around your home, trust your local pest control professionals who are ranked as one of the top 20 pest control companies in the country.
If you believe you may require pest or termite control in Delray Beach, Florida, schedule a free inspection with Hulett Environmental Services. We will arrive and provide you with a comprehensive evaluation at no cost with absolutely no obligation.
Additionally, we provide free pest identification services via our convenient web portal. Simply upload a picture of the suspected pests, damage, or droppings, and submit it to our entomologist. We will review all of your pictures and any additional information and return a professional opinion on your pest control needs within 48 business hours. Getting advice regarding pest control in Delray Beach has never been easier!
Contact us to schedule a free inspection today.
Just Call HULETT!
We're Open 24/7!