Schedule Your

Free Inspection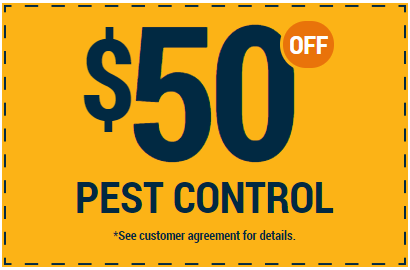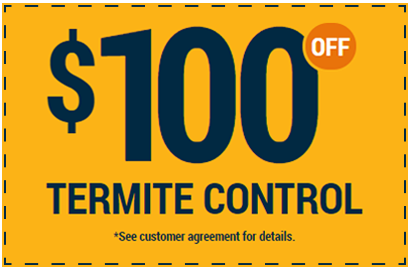 Same day service
Weekend & evening appointments
emergency service
available
money back guarantee
Pest & Termite Control Estero, FL
Estero, located along Florida's Gulf Coast between Naples and Fort Myers, draws many visitors and residents to this relaxing destination. Also in the market for a relaxing village paradise, are garden, lawn and household pests who like homes in this fast-growing neighborhood. Hulett's pest control solutions address ants, termites, roaches, spiders, rats & mice, fleas, ticks, and lawn pests, to name just a few of the common pests we encounter here in South Florida.
Hulett Environmental Services – Your Local Estero Pest Control Experts
Hulett has provided fast, effective, and environmentally responsible pest control in South Florida, for over 50 years. Our convenient, state-of-the-art integrated pest management (IPM) system serves Estero residents, offering pest, lawn, and termite services. Promptly addressing your pest control concerns within 24 hours of contacting us, Hulett's certified technicians will inspect your home free of charge. We know how important it is to deal with pests as soon as possible so we offer convenient time slots that work with your busy schedule. That's why we're available at all hours for emergencies and on Saturdays by appointment, as well.
As your local leader for Estero pest control, Hulett guarantees your satisfaction, promising to:
Adjust our prices to fit your budget
Use safer products for the safety of your family
Keep experienced, local Entomologists on the Hulett staff to identify pests
Make use of the newest pest elimination technology available
Arrive on time, every time, in our company vehicles wearing our Hulett uniforms
Dispatch professional, certified techs to your home every time
Source the best quality products
Use well-maintained, clean and calibrated equipment on every service visit
Address all of your concerns and questions before, after and throughout treatment
Hulett's Estero Pest-Proofing Process
Once pests are eliminated, we will quickly address preventing future infestations by creating a pest barrier around your property. Our pest control solutions exclude pests from getting into your home by sealing cracks and holes around your foundation, windows, doors, sewers, drainpipes, and any other access points that pests easily enter through. Then, using our environmentally responsible methods and techniques that consist of low dose baits and gels that protect your family, including your pets, we address your pest concerns.
What Our Customers In Estero Are Saying
"Technician was personable, the job was thorough and effective. I like the way they treat their customers, and would definitely use them on a regular basis."
- Michael
"We contacted Hulett Healthy Home Pest Service. Gary, a sales rep, visited us the next day, and answered all our questions regarding the pest control service we needed. Laz, the pest control service man, did an excellent job. He was very thorough spraying and treating our home to eliminate ants and other insects.Laz explained and answered all our questions. Heis very pleasant, professional man. We appreciated his advice, especially since we are new Florida residents. We plan to continue their service through a service plan. Thanks again. We are impressed with this family business. "
- Connie
"Very professional, we saw a problem with ants in house and they came back at no charge to treat. We recently purchased this house and the lawn and landscape had not been maintained. After treating everything looked healthier just a month later. "
- Tim & Bobbie
"My experience has gone very well. The pricing is reasonable and I would recommend this company to others."
- Deborah
"I called Hulett Environmental Services-Pest & Termite Control last week when I had a problem after the rain, ants and everything came out. They came right away and solved the problem."
- Lynn
"Hulett is great. They came out and gave me an estimate and then I received an interior and exterior pest control and set up for every two months for them to come back and exterminate on the outside of the home and if in that time I have any pests in the interior they will take care of that problem as well. I have no complaints thus far and have been using them for a year now. Would definetly recommend them."
- Lisset
"Dan Rodriguez just might be one of your best employees. He was always professional and yet very personable. Thanks Dan for taking care of my little beach house all these years."
- Christie
"Just wanted to let you all know again how terrific our service tech Joe is. He takes such good care of us, our pets and our house. We very, very rarely see a bug in the house. I always enjoy chatting with him when he makes his service calls. Hope you appreciate what a valuable representative of your company he is. Thanks."
- Victoria
"No problems, just a hearty thank you to our serviceman, Joe. He is terrific. He goes out of his way to make sure we understand what he's doing and why he's doing it. I'm not sure if this is the correct place for this comment, but if it's not, I hope you will forward it to the appropriate person."
- Joseph
"I was extremely happy with Ricardo's service today. He did a super job and was very impressed with his professionalism and quality of service! I will gladly refer Hulett to all of her friends. He helpedme with understanding what he was doing and I could not speak highly enough of him!!! GOOD JOB Ricky, Awesome Job!"
- Mrs Avery
"I am very happy that I went with you! Your technicians Ricky with the Ft Myers office he was very polite and very well mannered. He went above and beyond what his duty's were when my flooring "
- Barbara
"Wanted to let you know I really appreciate what one of your employees did. Alfredo (03171) was over to do the health home program on 01/27/17. No one was home at the time. He heard our outdoor hot tub running and called me to make sure I knew it as he thought we may have been traveling. I appreciate the concern for your customers and the call Alfredo made to me, thanks."
- Jim Hinkle
"Had a termite problem. Called Hulett on a Saturday and they sent someone to inspect on Monday. Wednesday they treated the house. Both Jeff and Reggie were..."
- Jim H.

Previous

Next
Latest Pest & Termite Control News
Florida Ant Species: Common Ants in West Palm Beach
Mar 26, 2021—Ants, Insects, Pest Control
As established experts in the field of pest control, we often hear questions such as "what kind of ants are in Florida?", and "what are the similarities and differences between the various Florida ant species?". The reality is that South Florida ants cause problems for many home and business owners...
Read More ›
How Often Do You Need Pest Control?
Feb 19, 2021—Pest Control,  Tips & Control Advice
Many homeowners wonder how often pest control should be done. Whether you are looking to prevent a re-infestation after treating your home or are looking to avoid a problem with pests from occurring in the first place, preventative maintenance is essential. A reputable pest control company will...
Read More ›
Proper Pest Control for the Fall and Winter Seasons
Jan 22, 2021—Rodents, Spiders, Cockroaches,  Tips & Control Advice, Rodents
While the summer months seem to be the peak of bug season, it's crucial to maintain proper pest control year-round so that for the fall and winter seasons your home remains protected. As the cooler months approach us here in South Florida, some pests may make their way into your home in an attempt...
Read More ›
With our Estero pest control solutions, we guarantee you'll be satisfied with our work. Contact Hulett to schedule a FREE pest inspection. Allow us to pest-proof your home.

Just Call HULETT!
We're Open 24/7!