Schedule Your

Free Inspection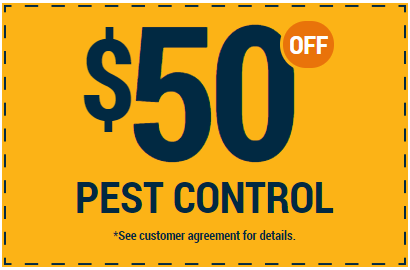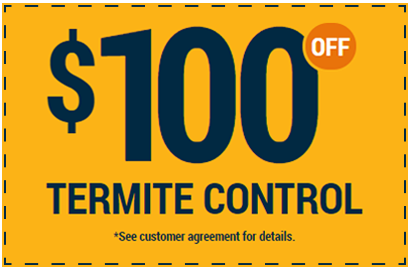 Same day service
Weekend & evening appointments
emergency service
available
money back guarantee
Pest & Termite Control Fort Myers Beach, FL
Like any town in Florida, Fort Myers Beach, located on Estero Island, has pest problems due to the hot and humid climate. That's because South Florida is a prime breeding ground for several insects and rodents that can infest your home.
At the first sign of an infestation, just call Hulett immediately! Providing effective pest control, termite control, and lawn spraying and fertilization solutions for over 50 years, you can count on us to control and prevent an infestation of unwanted pests and rodents. Schedule a free inspection if you are suspicious you have an uninvited guests crawling in your walls, attics, or ravishing your lawn.
The Pest and Termite Control that Fort Myers Beach Residents Need
Pests are more than just a nuisance. They can cause damage to buildings and pose significant problems for people and pets. For example, some of the most common South Florida pests can cause the following damage:
Termites eat through wood, whether it is the leg of your favorite chair or the structural system that holds up your house. It can cost you thousands to repair termite damage.
Rodents will make your home theirs by ripping apart insulation, wiring, and other parts to create nests for their offspring. Rats can also carry insects and parasites that may spread to humans that can potentially cause illness.
Lawn pests, such as whiteflies, can suck the beauty from your ornamentals and palms in your yard and garden. A sign that your property is experiencing an infestation can include colorless, wilted, or dying plants.
Fire ants are another outdoor pest, but they can cause concern when they attack an unsuspecting individual or animal. Although uncommon, fire ant stings can cause severe swelling, itching, as well as anaphylactic shock in extreme cases.
Bed bugs attack while the host is asleep. They can leave itchy bumps from their bites. They can leave you tired from restless nights and can cause stress at bedtime, especially in children.
Mosquitoes and South Florida go hand in hand. Even if you try and slap them away, these mosquitoes can still potentially transmit diseases to you, your family, and your pets as well as leave itchy, red bumps. Mosquito control is one of the most popular pest control services in South Florida.
Fleas and ticks can hide in your pets' fur and move to your family. They can cause many hazards for both animals and people alike.
Prevention is the best way to protect your property from an infestation. Fort Myers Beach's rainy weather makes it prime real estate for insects, like mosquitoes, cockroaches, and ants, to run rampant. The frequent showers also cause rodents and other pests to seek shelter in your home.
Pest Services and the Benefits of Hulett
When looking for professional pest control, Fort Myers Beach residents turn to Hulett Environmental Services. Our control and prevention services are people, pet, and environmentally friendly.
Hulett provides termite control that Fort Myers Beach residents appreciate. This treatment method can control your drywood termites, without the hassle of preparing and evacuating for tent fumigation.
We also have lawn spraying and fertilization services that rid your landscape of insects, disease, and pests. By hiring a professional company like Hulett to fertilize your grass, bushes, and palms, you can ensure that your landscape will look healthy and green.
Just call Hulett today to hear about our special offers and to protect your home from household pests.
What Our Customers In Fort Myers Beach Are Saying
"Technician was personable, the job was thorough and effective. I like the way they treat their customers, and would definitely use them on a regular basis."
- Michael
"We contacted Hulett Healthy Home Pest Service. Gary, a sales rep, visited us the next day, and answered all our questions regarding the pest control service we needed. Laz, the pest control service man, did an excellent job. He was very thorough spraying and treating our home to eliminate ants and other insects.Laz explained and answered all our questions. Heis very pleasant, professional man. We appreciated his advice, especially since we are new Florida residents. We plan to continue their service through a service plan. Thanks again. We are impressed with this family business. "
- Connie
"Very professional, we saw a problem with ants in house and they came back at no charge to treat. We recently purchased this house and the lawn and landscape had not been maintained. After treating everything looked healthier just a month later. "
- Tim & Bobbie
"My experience has gone very well. The pricing is reasonable and I would recommend this company to others."
- Deborah
"I called Hulett Environmental Services-Pest & Termite Control last week when I had a problem after the rain, ants and everything came out. They came right away and solved the problem."
- Lynn
"Hulett is great. They came out and gave me an estimate and then I received an interior and exterior pest control and set up for every two months for them to come back and exterminate on the outside of the home and if in that time I have any pests in the interior they will take care of that problem as well. I have no complaints thus far and have been using them for a year now. Would definetly recommend them."
- Lisset
"Dan Rodriguez just might be one of your best employees. He was always professional and yet very personable. Thanks Dan for taking care of my little beach house all these years."
- Christie
"Just wanted to let you all know again how terrific our service tech Joe is. He takes such good care of us, our pets and our house. We very, very rarely see a bug in the house. I always enjoy chatting with him when he makes his service calls. Hope you appreciate what a valuable representative of your company he is. Thanks."
- Victoria
"No problems, just a hearty thank you to our serviceman, Joe. He is terrific. He goes out of his way to make sure we understand what he's doing and why he's doing it. I'm not sure if this is the correct place for this comment, but if it's not, I hope you will forward it to the appropriate person."
- Joseph
"I was extremely happy with Ricardo's service today. He did a super job and was very impressed with his professionalism and quality of service! I will gladly refer Hulett to all of her friends. He helpedme with understanding what he was doing and I could not speak highly enough of him!!! GOOD JOB Ricky, Awesome Job!"
- Mrs Avery
"I am very happy that I went with you! Your technicians Ricky with the Ft Myers office he was very polite and very well mannered. He went above and beyond what his duty's were when my flooring "
- Barbara
"Wanted to let you know I really appreciate what one of your employees did. Alfredo (03171) was over to do the health home program on 01/27/17. No one was home at the time. He heard our outdoor hot tub running and called me to make sure I knew it as he thought we may have been traveling. I appreciate the concern for your customers and the call Alfredo made to me, thanks."
- Jim Hinkle
"Had a termite problem. Called Hulett on a Saturday and they sent someone to inspect on Monday. Wednesday they treated the house. Both Jeff and Reggie were..."
- Jim H.

Previous

Next
Latest Pest & Termite Control News
When Do Termites Swarm? Are there Termites with Wings in South Florida?
Jun 23, 2022—Termites, Termite Damage, Termite Inspections, Termites
Every spring and summer, termites emerge from their nests in huge numbers. This event is called swarming and signals that the reproductive members of termite colonies in the area are leaving to reproduce and start new colonies — maybe at your house if they can. These adult and winged termites...
Read More ›
What You Need to Know About Eastern Subterranean Termites
May 20, 2022—Termites, Tips & Control Advice, Tips & Control Advice, Pest Control, Termites
Eastern subterranean termites, the termite species Reticulitermes flavipes, are trouble for any homeowner. They can cause extensive structural damage, and it's difficult to spot them before they've caused significant destruction. Homeowners insurance policies usually don't cover...
Read More ›
Termite Spotlight: Native Subterranean Termites
May 09, 2022—Termites, Florida Termites, Termite Damage, Termite Inspections, Termites
Native subterranean termites are destructive insects that can be difficult to detect. These bugs have a significant economic impact, causing billions of dollars in structural damage across the country annually. Subterranean termites are responsible for 95% of this damage nationwide. Homeowner's...
Read More ›
For your budget-friendly Ft. Myers Beach pest control solutions, Hulett guarantees your satisfaction.
Just Call HULETT!
We're Open 24/7!