Schedule Your

Free Inspection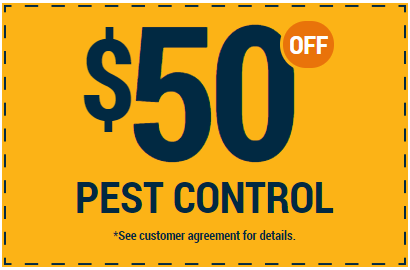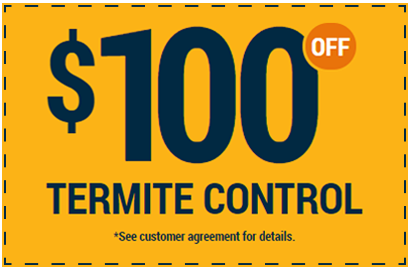 Same day service
Weekend & evening appointments
emergency service
available
money back guarantee
Pest & Termite Control Hillsboro Beach, FL
Hillsboro Beach, in northeast Broward County, lures many visitors to this elegant 3.2 mile stretch of land between the Intracoastal Waterway and the Atlantic Ocean. Not so elegant cockroaches, spiders, ants, termites, fleas, ticks, rats & mice, and lawn pests are also attracted to this pristine beach destination and the beautiful homes on Millionaire's Mile.
Hulett Environmental Services is Your Local Hillsboro Beach Pest Control Expert
A local and family-owned business, Hulett has been serving Hillsboro Beach and all of South Florida for over 50 years - establishing a tradition of affordable, fast, efficient, and environmentally responsible pest control and termite control for residences. Utilizing our convenient, integrated pest management (IPM) system, with the highest-quality materials and the most current techniques on the market, Hulett offers pest, lawn, and termite services that immediately address your concerns. Our certified and licensed pest control technicians are available to inspect your home within 24 hours of contacting us. Plus, our in-house Entomologists will readily identify the pests found within your home at no additional charge to you. With appointment times that coordinate with your busy schedule, your Hulett team immediately eliminates any current pest activity – Hulett is also available on Saturdays by appointment and 24/7 for emergency service, as well.
As your local Hillsboro Beach professional pest control leader, Hulett guarantees you'll be satisfied with our work or we'll refund your money. We pledge to:
Maintain local Entomologists on our staff for pest identification
Provide customized pricing to fit your budget
Use safer, less toxic products for the safety of your family and pets
Dispatch professional, certified techs to perform service every time
Make use of the newest pest elimination technology available
Be on time, every time in our company vehicles and wearing the Hulett uniform
Support your concerns and answer any questions you have before, after and throughout your treatment
Only use the best quality products
Use our well-maintained, clean and calibrated equipment on every visit
Hulett's Pest Elimination Process
Upon arrival, your Hulett technician immediately addresses any current pest activity in your home. To prevent future infestations, we create a pest barrier around your property. Our Hillsboro Beach pest control solutions begin with excluding pests from entering your home, sealing and caulking cracks and crevices around your foundation, windows, doors, sewers, drainpipes, and any other ingress and egress points that pests can readily enter your home through. We will resolve any current pest concerns, using techniques consisting of low dose baits and gels, along with our environmentally responsible methods that protect your loved ones, including the furry members of your family, your pets.
What Our Customers In Hillsboro Beach Are Saying
"So far, so good. Normally with termite extermination they use a tent where you have to leave and remove all your food and medicine. The no-tent treatment allowed us to stay at home while they did it. Hulett was very prompt and the technician was very courteous."
- Joan
"After getting estimates from several providers, I chose Hulett because they were the only ones who explained in detail how the process would work and did not try to force me to use a tent. They were also the most reasonable cost. The salesperson and the technician were prompt, personable, and efficient. "
- Susan
"I've been meaning to send your mgmt team a note and comment about my service person ANDRE. I can't say enough how polite and professional Andre presents himself to your customers (me). Along with how nice he got my yard looking. I'm extremely picky on service and as I mentioned I can't say enough good things about him. He's a valuable asset to your company and please extend my thanks to him for the fantastic job he's done and it was a pleasure speaking with him when he was here for my lawn service. If I wasn't moving I obviously would not be cancelling. Thanks again to Andre"
- James
"I wanted to recognize Steven who is currently the assigned service representative for our home. He demonstrates professionalism and is very knowledgeable with what he does. He is always courteous and mindful of appointment times by giving a confirmation call when asked, since we have an overprotective dog and small baby. He confirms to make sure we are in understanding and that our expectations are met. Having an employee demonstrate this character ensures that customers will continue service /recommend Hulett. Please share this with him. Thank you"
- Tanya Horne
"They were polite, very friendly and helpful. A happy customer is a loyal customer and that is what I am after the guys came and took care of my termite problem. I've been taken for a ride with other companies as I have tried to get my home up to code, but now I now that Hulett Environmental Services are one of the few trustworthy companies in my area. I wish I found them sooner."
- Michael T.
"Since they came to spray my house for bugs two months ago I haven't had any more issues. This is a top notch pest control company. I have total trust in them and in their service because I have seen how hard they work and how well they treat their customers. Awesome company, awesome staff, awesome service!"
- BrentMasson

Previous

Next
Latest Pest & Termite Control News
South Florida Ant Spotlight #2: White Footed and Big Headed Ants
Sep 27, 2021—Ants, Insects, Pest Control,  Tips & Control Advice
Florida has its fair share of ant pests, such as the White Footed Ant and the Big Headed Ant. These invasive species are widespread here in South Florida. After invading, these exotic ants have thrived throughout Florida and pose a danger to native ants. A nuisance for homeowners, these invasive...
Read More ›
The Signs of Mosquito Breeding Grounds
Sep 10, 2021—Mosquitoes, Mosquitoes, Pest Control
In Florida, mosquitoes are a year-round problem, but the summertime is when Floridians struggle most with these bloodsucking pests. Mosquitoes like warm weather, so Florida is just as much a paradise for them as it is for humans. In the summer, Floridians enjoy backyard activities like cookouts,...
Read More ›
Mosquito Reduction in your Yard: Effective Outdoor Mosquito Control Methods
Aug 31, 2021—Mosquitoes, Mosquitoes
Mosquito control has many methods that together will deliver the best reduction again mosquito bites for the yard. Backyard mosquito control is a major concern for those who want to enjoy their yards and pool without the nuisance of mosquitoes buzzing in their ears and biting them. More than a...
Read More ›
For your Hillsboro Beach pest control and termite control solutions, Hulett guarantees your satisfaction.

Just Call HULETT!
We're Open 24/7!