Schedule Your

Free Inspection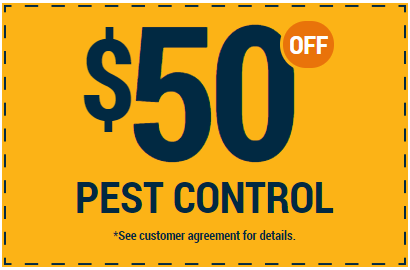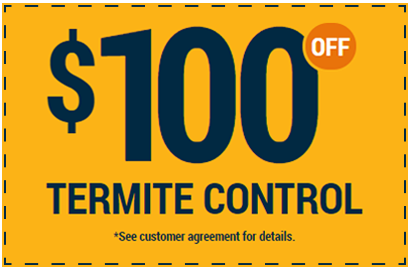 Same day service
Weekend & evening appointments
emergency service
available
money back guarantee
Pest & Termite Control Hobe Sound, FL
Hobe Sound, located between Jupiter and Stuart on the Atlantic coast, draws many visitors and residents to its natural beauty, pristine beaches, rustic parks, and championship golf courses. Commonly found in this natural setting are termites,fleas, ticks,cockroaches,ants, spiders, rats & mice, and lawn pests – just a few of the common pests that enjoy Hobe Sound's small beach town charm.
For Your Local Hobe Sound Pest Control, Trust Hulett Environmental Services
Hulett, specializing in fast, effective, and environmentally responsible pest control has provided outstanding pest control services in South Florida for over 50 years. Convenient and state-of-the-art, our integrated pest management (IPM) system offers Hobe Sound residents lawn care, pest control, and termite services. Within 24 hours of contacting us, we promptly address your pest control concerns. Hulett's licensed technicians will inspect your home and set up convenient appointment time slots that fit into your schedule. At Hulett, dealing with pests in a timely fashion is so important to us, we extend our services to Saturday appointments and 24/7 for emergencies.
Hulett's Hobe Sound Pest-Proofing Process in Action
After addressing any current pest issues, we immediately turn to prevent future infestations by creating a pest barrier around your property. Working to exclude pests from entering your residence, we seal cracks and holes in your foundation, around windows and doorways, near sewers, drainpipes, and any other access points that pests easily enter through. Then, we use low dose baits and gels to protect your family, including your pets, focusing on our environmentally responsible methods and techniques to resolve your current and future pest concerns. Hulett then maintains a pest barrier around your home to protect you from frustrating household pests.
Hulett guarantees you'll be satisfied with our service and we assure you that we will:
Use safer, less toxic products for your family's safety
Make use of the newest and most efficient pest elimination technology available
Only send professional, certified techs to your home
Customize treatment plans to fit your budget
Retain Entomologists on the Hulett staff to accurately identify your pests
Be on time for every visit and arrive in our company vehicles wearing our Hulett uniforms
Employ the best and most effective quality products
Utilize our well-maintained, clean and calibrated equipment on every visit
Be there to address any questions you have before, after and throughout treatment
What Our Customers In Hobe Sound Are Saying
"Laura is very professional and detailed in her treatment. Since this was the first treatment she had a lot to do! She took her time and was very detailed in taking care of all of the issues she saw around the house and in the yard. I love that I don't have to call and schedule the next visit, she has it on her calendar and will call me to let me know she is coming! "
- Amy
"I would like to express my satisfaction with our pest control service. Specifically our technician, Michael. He goes above and beyond our expectations and strives to maintain a very proactive regimen to keep us bug free. He has solved an ant problem that has plagued us and the previous owners of the house for many years. He is kind, professional, thourough and responsive. We use a variety of service companies and he is the best tech of them all. I am happy to hear that he is going to be able to enjoy his retirement soon, but am sad to lose my best tech. I can't imagine we will ever get anyone as good for his replacement. I hope he is recognized by Hulett for the excellent reputation he upholds for the company. Great employees are hard to find and often go unrecognized."
- Pamela
"I want to take a moment to express my complete satisfaction with Laura. She has done a super job with my problem in side & outside. She is truly a professional and at the same time very polite and cheerful. I would hope you would inform her of how pleased I am with her work."
- Tom
"A hearty thank you to our serviceman, Joe. He is terrific. He goes out of his way to make sure we understand what he's doing and why he's doing it. I'm not sure if this is the correct place for this comment, but if it's not, I hope you will forward it to the appropriate person"
- Joseph
"We made a horrible mistake and realize that you are better at pest control then we are. LOL Please let me know if this is possible and when we will start service again. Thank you so much for understanding and hope to work with you again soon. Have a Blessed one."
- Lens
REVIEWER: Frances Chavenello
"The salesman, Mike Swords and techs were wonderful, Johanathan Torres, Taylor Dover and Evinas Joseph. Thorough, professional and very personable. Cathy and Samatha were great also."
- Frances Chavenello

Previous

Next
Latest Pest & Termite Control News
What You Need to Know About Eastern Subterranean Termites
May 20, 2022—Termites, Tips & Control Advice, Tips & Control Advice, Pest Control, Termites
Eastern subterranean termites, the termite species Reticulitermes flavipes, are trouble for any homeowner. They can cause extensive structural damage, and it's difficult to spot them before they've caused significant destruction. Homeowners insurance policies usually don't cover...
Read More ›
Termite Spotlight: Native Subterranean Termites
May 09, 2022—Termites, Florida Termites, Termite Damage, Termite Inspections, Termites
Native subterranean termites are destructive insects that can be difficult to detect. These bugs have a significant economic impact, causing billions of dollars in structural damage across the country annually. Subterranean termites are responsible for 95% of this damage nationwide. Homeowner's...
Read More ›
Asian Subterranean Termite Identification
Apr 28, 2022—Termites, Florida Termites, Termite Damage, Termite Inspections, Termites
Asian subterranean termites (Coptotermes gestroi) are the enemy of wood structures everywhere in the tropics and South Florida, and they can cause significant damage to your home. Most of us don't bother to know the differences between termite species in our area, but if you suspect these...
Read More ›
Always prepared and ready with your Hobe Sound pest control solutions, we guarantee your satisfaction with our Healthy Home Services. Contact Hulett to schedule a free pest inspection of your home. We're in the business of pest-proofing your home!

Just Call HULETT–
We're Open 24/7!