Schedule Your

Free Inspection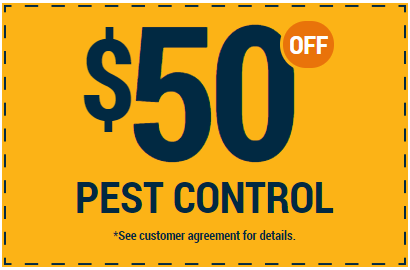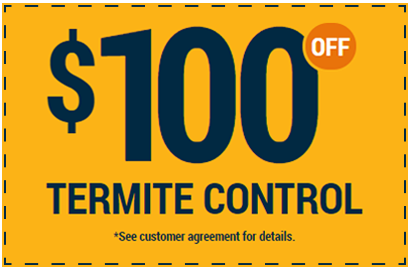 Same day service
Weekend & evening appointments
emergency service
available
money back guarantee
Pest & Termite Control Okeechobee, FL
Termite & Pest Control Experts in Okeechobee
Okeechobee, a city in Okeechobee County that is located just north of Florida's largest freshwater lake, is the gateway to South Florida. Outdoor recreation, such as bass fishing, is popular here; however, fish aren't the only creatures who live in Okeechobee in abundance. The humid subtropical climate's warm, moist environment is ideal for pests as well: termites, rodents, household and lawn and garden pests thrive in Okeechobee.
As a leader in pest control in Okeechobee, FL, Hulett has been ridding homes of bugs for over 50 years with our environmentally responsible integrated pest management (IPM) approach that not only uses the most current technology and products but also utilizes the knowledge and skill of on-staff entomologists, trained at Bugs University, to help identify pests at no charge to you. If you need pest control in Okeechobee, FL. or other nearby service areas, just call Hulett!
Why Hulett for Pest Control in Okeechobee?
Residents of Okeechobee and other South Florida communities, including Boca Raton, Delray Beach, West Palm Beach, Palm Beach Gardens, Jupiter, Port St. Lucie, and Fort Pierce have trusted Hulett to provide reliable and effective pest control services to keep their homes free from ants, termites, rodents, roaches, spiders, silverfish, and other pests and insects for over 50 years. As a family-owned business, it has been an honor to help so many Okeechobee families safeguard their homes and properties from these determined and destructive pests. You can rely on us for:
The latest, most advanced techniques and methods for eliminating pests
Friendly, dependable, and tidy service technicians
Our employee training program through Bugs University from a Board-Certified Entomologist
Customized IPM solutions priced to fit your budget
Products designed to work for families, pets, and the environment
Free, no-obligation inspections from our informed technicians who will patiently answer your questions
Let's take a closer look at some of the services we provide.
Pest Control
Our pest control professionals work with you to develop a plan to eradicate pests from your home. Hulett technicians create an insect barrier around your home using localized liquid treatments and exterior baits. We offer custom pest control services designed to help you and your family address:
Rodent Control
We know how upsetting a rodent infestation is for Okeechobee homeowners and will work with you to quickly and effectively to eliminate your rodent problem. If you suspect that rats or mice are active on your property, you can count on Hulett for leading rodent control solutions such as:
Exterior Monitoring bait boxes
Interior rodent trapping
Rodent exclusion and proofing
Termite Control
Termite control in Okeechobee requires careful identification of these pests. Subterranean and drywood termites each need a different termite control solution for eradication, and misidentification can cause homeowners to pursue the wrong one. At the first signs of termites, contact Hulett for our highly effective, convenient, and affordable termite control options, including no tent treatment solutions. Other treatment solutions include:
Liquid defense treatments
Termite baiting systems
Tent fumigation
No tent termite treatments
Lawn Spraying & Fertilization
It's only natural to want a beautiful lawn. Let us help you keep your turf, palms, and ornamentals in top shape and protected from lawn pests and disease so that you can get the lush, green lawn you want and get back to enjoying your outdoor space again. Contact us at the first signs of damage to your lawn and landscape to control these destructive pests. With over 50 years of experience, you can count on Hulett to maintain your beautiful green landscape all year round and prevent issues from occurring in the first place. We can help with:
Fertilization & Lawn Spraying
Fire Ant Control
Treatment for Lawn Diseases (brown patch fungus, etc.)
Treatment for Lawn and Ornamental Destroying Bugs (chinch bug, caterpillar, etc.)
Free Inspection
At Hulett, we know what trouble pests can be in your home. That's why we offer FREE pest inspections. We also know you're busy, so we provide convenient appointment times Monday-Saturday for your pest and termite control issues, as well as emergency services 24/7. Our IPM approach utilizes pinpoint treatments that work effectively and are also pet-friendly.
As your go-to pest control professionals, Hulett pledges to:
Always send uniformed technicians in Hulett vehicles
Employ the most current technology available
Dispatch only licensed and certified technicians to your location
Utilize the highest rated products on the market
Work with clean and calibrated equipment
Provide comprehensive support for your pest control questions and concerns
Customize our pricing and payment plans to work with your budget
Use products that don't smell or stain
Consult our local Entomologists to identify unfamiliar pests accurately
Neighboring Cities We Service
Hulett is a West Palm Beach pest control company that serves many South Florida communities in our service area, including the city of Okeechobee. We're proud to serve these neighboring communities in Okeechobee and nearby counties:
Palm Beach
Martin
St. Lucie
Indian River
We're experts at eradicating the insects that invade homes in these locations and can support you with pest control solutions to take back your home.
What Our Customers In Okeechobee Are Saying
"Always have had great service at our home, inside & outside."
- Priscilla G.
"I have used Hulett for six years. The service has been outstanding. Their techs are knowledgeable and have excellent client service skills. They are professional and have problem solved every issue. I recommend Hulett very highly."
- Peter M.
"I have used their services for several years. They are a very reputable and reliable company."
- Diane S.
"Very friendly, knowledgeable and courteous employees. They explained everything they had recommended. All questions were answered in a manner we could understand. We highly recommend Hulett Environmental Service."
- Judy W.

Previous

Next
Latest Pest & Termite Control News
Common Pest Activity in South Florida in the Fall
Sep 19, 2022—Pest Control,  Tips & Control Advice
As inviting as South Florida is, with its sunny, tropical environment, luscious landscapes, and miles of beaches to enjoy, there are downsides to paradise, such as the humidity and pest activity that continues to pester homeowners into the fall and winter. In many parts of the country, common...
Read More ›
Tiny Ants Invaded Your House? Here\'s What You Can Do!
Sep 08, 2022—Ants
Tiny black ants are known to invade kitchens and bathrooms, especially in South Florida. In this post, we review how these tiny ants enter the home and what steps you can take to prevent them and stop their invasion in its tracks. Got tiny ants in your house? The few you see walking across your...
Read More ›
7 Ways to Prevent Ants From Taking Over Your Kitchen This Summer
Jul 28, 2022—Ants, Pest Control
Ants are a common problem for homeowners in South Florida and once they establish themselves in your home, they can be hard to evict. Most ants that you see foraging in your kitchen or bathroom are usually nuisance ants such as ghost ants, commonly referred to as sugar ants, that are looking for...
Read More ›
When your Okeechobee home needs pest control services, trust a local leader, Hulett Environmental Services. We're ranked as one of the top 20 pest control companies in the country. Contact us for a free inspection today!

Just Call HULETT–
We're Open 24/7!