Schedule Your

Free Inspection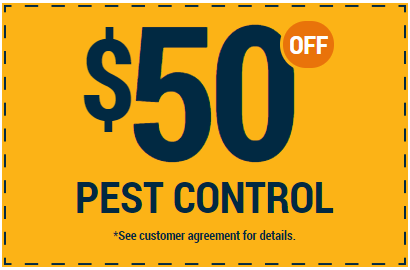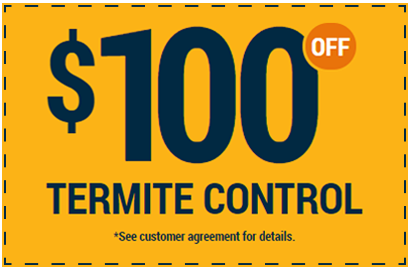 Same day service
Weekend & evening appointments
emergency service
available
money back guarantee
Pest & Termite Control South Miami, FL
Known for its hometown ambiance, South Miami appeals to many visitors and locals with its walkable, historic downtown in addition to its leafy neighborhoods and parks. Not so appealing in this town are ants, termites, roaches, spiders, fleas, ticks, rodents, and lawn pests, among others that love to invade your South Florida homeamong others that also love the relaxed lifestyle.
Hulett Environmental Services – Your South Miami Experts in Pest Control
A local and family-owned business, Hulett has been serving South Miami for over 50 years - providing efficient, fast, and environmentally friendly pest and termite control for residents. Our integrated pest management (IPM) system uses methods and materials that consist of high-quality products and the most current techniques to offer pest, lawn, and termite control services that immediately provide solutions to your pest control and termite control concerns. Hulett's licensed and certified technicians are available to inspect your home within 24 hours of your call. Also, our on-staff Entomologists will identify your pests, free of charge. Our appointment times coordinate with your busy schedule, so we can deal with any pest activity, as soon as possible. We are also available 24/7 for emergency service and on Saturdays by appointment, as well.
As your local South Miami pest control industry leader, Hulett guarantees your satisfaction with our work. We pledge to:
Offer pricing to fit your budget
Use kid and pet-friendly products
Hire local Entomologists to identify pests at no extra charge to you
Utilize the most current technology available
Arrive on time, in uniform, in our custom company vehicles
Dispatch certified technicians to perform your service
Source the best quality products
Use clean and calibrated equipment every time
Answer your questions throughout your treatment and support your every concern
Hulett's South Miami pest elimination process
Addressing any current pest activity in your home immediately, we prevent future infestations by creating a pest barrier around your property. Our South Miami pest control solutions exclude pests from entering your home by sealing and caulking any cracks and crevices around your foundation, windows, doors, sewers, drainpipes, and any other access points that pests enter easily through. Next, we eliminate any current pest concerns using low dose baits and gels along with our environmentally responsible methods that protect your family, including your pets.
What Our Customers In South Miami Are Saying
"Hulett employees are always punctual and professional. After Miguel took a look at our new bookshelves, he said the wood was fine. There was no charge for his inspection. "
- Ellen
"It went well. What I liked about them is that they came out whenever I had more issues come up."
- Lynette
"Over the years I have had service with all of the companies here from True Green to Guarantee Floridian to Orkin and some in between. NEVER have I had a company that is so professional and customer oriented. The gentleman that service my home and yard are very professional and own not only the company, but also my house. They take care of it like they would their own and I truly appreciate it. This is by far the BEST pest control company that I have ever used."
- George Perera
"Just want to let you know that I am very please with my experience with Hulet. I have interior and exterior service. Have not seen any sign of bugs since Pablo treated my interior. The yard has improved nicely. Thank you for your professional care."
- Dory
"Hulett has worked extremely well for our business. We have been bug free since we started using them. And Mario is very nice and extremely courteous!"
- Mercy Rufin

Previous

Next
Latest Pest & Termite Control News
Termites 101: A South Florida Homeowners Guide
Jun 07, 2021—Florida Termites
South Florida is an attractive place to call home. It's no wonder termites also love West Palm Beach, Miami, Fort Lauderdale, Naples, Fort Myers, Fort Pierce and other South Florida neighborhoods. In fact, termites are predicted to damage over 50% of South Florida structures by 2040, according to...
Read More ›
Drywood vs Subterranean Termites
May 03, 2021—Termites, Florida Termites, Identification & Control
Here at Hulett Environmental Services, we receive many questions regarding the different species of termites and questions about the various effective treatment methods for eradicating infestations, including "Do you tent for subterranean termites?", along with "Does tenting kill subterranean...
Read More ›
What to Know about Termite Swarming Season
Apr 27, 2021—Termites, Florida Termites, Termites
As the warmer and rainy months approach, South Floridians must be aware that termite swarming season is also upon us, putting homes and businesses at increased risk of becoming infested. In fact, South Florida is home to many of the cities known for having some of the most termite infestations...
Read More ›
For your South Miami pest control solutions, Hulett guarantees your satisfaction.

Just Call HULETT–
We're Open 24/7!