Schedule Your

Free Inspection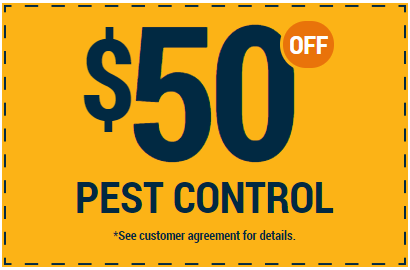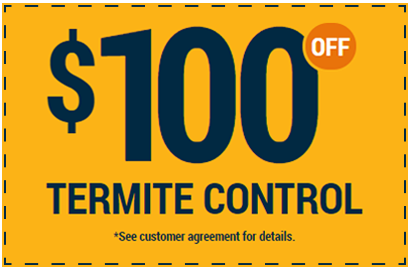 Same day service
Weekend & evening appointments
emergency service
available
money back guarantee
Pest & Termite Control Stuart, FL
Hulett Environmental Services: Your Stuart Pest Control Experts
Stuart, the "Sailfish Capital of the World," is located north of Palm Beach and south of Vero Beach. Stuart's famed pedestrian-friendly historic downtown attracts scores of visitors and residents. Also attracted to this jewel on the Treasure Coast is a wide variety of household, lawn and garden pests. As your local industry leaders in pest control, Hulett has been eliminating pest issues in Stuart homes and businesses for over 50 years.
We realize how alarming and frustrating pests can be and the urgency of dealing with any pest issue in your home as soon as possible. That's why we have entomologists on staff to identify pests, free of charge and offer free pest inspections, within 24 hours of your call. We know you are busy so we provide convenient appointment times for your pest and termite control issues in addition to providing emergency service at any time of the day or night and on Saturdays by appointment.
With customized pricing to fit your budget, our Healthy Home pest control solutions address:
As your preferred pest control professionals, Hulett pledges to:
Arrange for custom pricing to fit your budget
Use safer products for kids and pets
Keep local Entomologists on staff to identify pests at no charge
Employ the newest technology available
Arrive on time, every time for your appointment, in uniform and in our Hulett vehicles
Send only licensed and certified technicians to perform your service
Utilize the highest quality products
Use only clean and calibrated equipment
Thoroughly support your concerns during and after treatment
Our Pest & Termite Control Benefits For Your Home
Environmentally Responsible
Graduate Entomologists on Staff
Locations in 12 Florida Counties
Guaranteed Effective Solutions
24-Hour Service Including Saturdays
Why Choose Hulett for Stuart Pest Control?
Pests love Stuart for its warm weather throughout the year. We quickly eradicate these unwanted visitors from your home so that you can get back to enjoying peace and privacy in your home.
With over 50 years of experience serving the residents of Stuart, Hulett offers convenient and effective integrated pest management systems to address your pest and termite control concerns. Trusted by families throughout South Florida, you can rest assured that you are in good hands with Hulett's team of certified technicians.
We know that pests can strike at any time of day and that emergencies do come up. This is why our Stuart pest control experts are available to inspect your home within 24 hours of contact. Pest control is an urgent matter, and that's why we have lots of available time slots to fit your busy schedule. We can address emergencies at any hour, and we even have appointment slots on Saturdays.
Our Pest & Termite Control Benefits For Your Home
Graduate Entomologists On Staff
Locations in 17 Florida Counties
Quick Service Response
No Smelly Sprays Inside
Guaranteed Effective Solutions
Focus on Pest Prevention
24-Hour Service Including Saturdays
The Best Pest Control in Stuart
No one wants bugs in their home. It can be unsettling to know that you are sharing your home with pests. When you see a bug in your home, the bug likely has many friends who are out of sight. Contacting your Stuart pest control experts immediately is the best way to stop those unwanted pests. You want to address the problem before it gets out of hand. We will send out one of our friendly and professional technicians to assess the problem and come up with the best solution.
The Best Termite Control in Stuart
Many species of termites thrive in Stuart thanks to its warm climate and many homes made from wood materials. With so many vacation homes in Stuart, termites can find lots of dark, warm places, especially when these vacation homes are uninhabited. Termites can damage your home before you have even realized they are there.
Because so many different species of termites reside in Stuart, it is important that you find a Stuart termite control expert to identify the correct species. That way the technician can quickly develop a solution that is tailored to the species. This is key to eradicating the termites and limiting the damage to your home.
To catch termites as soon as possible, watch out for the following signs:
Wood damage
Discarded termite wings
Drywood termite droppings
Subterranean termite mud
Swarmers
Contact Hulett immediately if you see any of these signs. A free inspection is just a call away. Hulett's termite control programs include:
The Best Rodent Services in Stuart
An unwanted house guest, rodents bring sanitation issues with urine and feces, diseases, and potentially fleas, and other parasites and are a disturbing presence. Look for these common signs that you have rats or other rodents in your home:
Rat droppings
Holes or nibble marks in the wall
Rat footprints
Rat rub marks
Rodent nests
To prevent or control rodents in your home, our program uses a three-pronged approach:
Placing up-to-date interior trapping methods
Placing and monitoring of exterior rodent bait boxes
Sealing accessible entry points
We guarantee our rodent control programs, as long as they are monitored and maintained by our trained technicians.
Lawn Spraying and Fertilization Services in Stuart
Maybe you were attracted to Stuart because of the lush green lawns and stunning landscaping. Maintaining the beauty of your lawn requires you to manage the lawn pests and weeds that may appear. If you want to maintain your ornamentals, turf, or palms or need to address damage to your landscaping, contact the lawn spraying and fertilization experts at Hulett for a free inspection today.
Addressing a problem with your lawn can be complex, which is why you need a trained lawn professional to address them. Our technicians are experts in lawn care and ornamental pest control, and they will develop a customized program to solve your lawn problems. Common lawn problems we address include:
Free Pest, Termite & Lawn Inspection and Consultation
When you need to hire a company for pest control services in Stuart or South Florida, Just Call Hulett!
Get a free, no-obligation inspection!
Contact Hulett Environmental Services for free inspection today.
Also servicing neighboring areas:
Jensen Beach
Indian River County

Latest Pest & Termite Control News
New Year Pest Control Resolutions for Your South Florida Home
Dec 19, 2022—Rodents, Pest Control, Rodents
A new year means new pests are trying to call your South Florida house their home. This year, along with new year's resolutions to improve your health, finances, attitude, and whatever other things you want to change in your life, make this year the year you keep your South Florida home...
Read More ›
Expert Advice on Protecting Your Home and Lawn from Pests this Winter
Dec 08, 2022—Florida Lawn Care
Living in South Florida means rodents, ants, and other pests don't take the winters off! Meanwhile, your lawn needs less watering and mowing during the winter months and is susceptible to various diseases such as brown patch fungus. Your lawn in winter While we're outdoors, let's talk...
Read More ›
Be Thankful for a Pest-Free Home This Holiday Season
Nov 15, 2022—Pest Control,  Tips & Control Advice
Thanksgiving starts off the holiday season in grand style with a sumptuous feast surrounded by family and friends. If you're hosting one of these Thanksgiving gatherings, you've probably got a lot on your to-do list getting ready for the big day. Pests, such as roaches, ants, and...
Read More ›
If you need pest control and termite control at your Stuart home, trust a local industry leader that's ranked as one of the top 20 pest control companies in the country.

Just Call HULETT!
We're Open 24/7!