Schedule Your

Free Inspection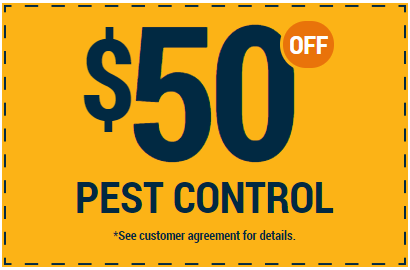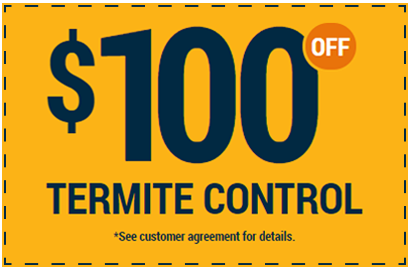 Same day service
Weekend & evening appointments
emergency service
available
money back guarantee
Pest & Termite Control Vero Beach, FL
Hulett Environmental Services – Your Vero Beach Pest Control Professionals
In Vero Beach, the common South Florida variety of household and lawn and garden pests, such as ants, termites, cockroaches, spiders, silverfish, and rodents can be found in abundance. This is why a trusted pest control company is an essential service for all residents.
Why Choose Hulett?
For over 50 years, our locally owned and operated company has been hard at work as a leader in the pest and termite control industry eliminating pest concerns in Vero Beach and beyond.
Here are just a few reasons that Hulett Environmental Services should be your go-to choice for all of your Vero Beach pest control needs:
A Quality and Dependable Pest Control Service by a Trained and Certified Applicator
All of our applicators are state certified and receive ongoing training from a board-certified entomologist at Bugs University to ensure they are up-to-date on the most effective methods of pest and termite control.
Proper Inspection and Identification of Pests
Our highly trained applicators will conduct a thorough inspection of your property in order to identify the specific pests that are present and determine the best course of action for treatment.
The Use of the Most Advanced Products Available that are Family, Pet, and Environmentally Friendly
Hulett only uses the most advanced products available on the market in order to provide our customers with effective pest control solutions. We also take care to use these products in a family and environmentally responsible way.
Customized Programs to Meet Your Pest Control Needs
No two homes or businesses are alike, which is why we offer customized pest control programs that are designed to meet the specific needs of each of our customers.
Contact Hulett Environmental Services Today for All of Your Vero Beach Pest Control Needs
If you're ready to say goodbye to pests and termites once and for all, contact Hulett Environmental Services today. We offer a free, no-obligation consultation so that we can assess your specific situation and recommend the best course of action. Fill out our online form to get started.
We're Here For You When You Need Us
At Hulett, we understand the alarm and frustration pests can cause, and because of this, we offer free pest inspections within 24 hours of contacting us.
We work hard to accommodate your busy schedule, so we offer many convenient appointment times and emergency services at any time of the day or night.
Pest Control
Our pest control approach is different than other companies in the area. We believe that the best way to keep pests away from your home or business is to take a proactive approach and implement a pest management program designed specifically for you.
This plan will target current infestations while also working to prevent future ones. Our technicians are highly trained and experienced in all aspects of pest and termite control, so you can rest assured that your property is in good hands.
Termite Control
As a Vero Beach homeowner, you know that termites are a very real threat to your property. These wood-destroying insects are not only destructive, but they can also be difficult to detect until it's too late.
That's why it's important to have a reliable termite control company you can trust to protect your home. At Hulett, we offer comprehensive termite control services that will eliminate current infestations, specializing in no tent termite control. And help prevent future ones using a combination of liquid defense, baiting systems, and tent fumigation treatments, as well as termite preventative programs designed to protect your home from the start.
Lawn Spraying & Fertilization Services
Your lawn is an extension of your home, so it's important to keep it looking its best. Unfortunately, Florida's warm climate and abundance of rain make it the perfect breeding ground for many lawn pests, including chinch bugs, sod webworms, grubs, and more.
Hulett's lawn and ornamental services will not only eliminate current problems but also help prevent future ones. We offer a variety of programs to choose from, so you can find the one that best fits your needs.
Rodent Control
Rodents are not only a nuisance, but they can also be hazardous to you and your family. These pests can carry diseases and contaminate your food, so it's important to take action as soon as you see them or hear them in your home.
Hulett's rat & mice control services will get rid of your current problem and help prevent future ones. We will work with you to find the best solution for your individual needs, whether it be baiting, trapping, exclusion, or, commonly, all three.
Our Healthy Home Vero Beach Pest Control Solutions Effectively Treat:
Carpenter Ants
If you hear noise coming from your walls, it may be carpenter ants nesting in the wood of your home. Many people believe that carpenter ants eat wood in South Florida, but this is not true: they simply tunnel through it to create their nests, which can be a problem, as well.
Subterranean Termites
These pests are prevalent in Vero Beach, and when left untreated, they can cause extensive damage to the structure of your home. They thrive in moist conditions, and their diet of wood makes your home the perfect buffet.
Drywood Termites
These termites are also prevalent in Vero Beach and they too can cause extensive damage to your home if left untreated. Unlike subterranean termites, drywood termites do not require moisture to survive so they can be found in any area of your home. Trying to locate drywood termites can be complicated and that's why it's important to have a professional inspect your home if you think you may have an infestation.
Cockroaches
These pests are not only a nuisance, but they can also be unsanitary and hazardous to your health. Cockroaches are known to spread bacteria, and they can trigger asthma and allergies in sensitive people, and of course they also strike horror from nearly anyone who sees one scuttle across a floor in their home.
Spiders
While most spiders found in Vero Beach are not highly venomous, some can be, and their bites can be concerning. But most people do not want spiders in their property, regardless. Spiders are also known to eat other insects, which is why it's important to have a professional inspect your home if you think you may have an infestation of insects.
Other Pests
Vero Beach is home to many other pests, including more on ants, termites, fleas, ticks, bed bugs, rats, mice, and more. If you have any type of pest concern in your home or business, contact Hulett Environmental Services today. We will develop a treatment plan specifically for your needs and eliminate your pest problem quickly and efficiently — guaranteed.
Contact Us Now For a Free Inspection and Free Estimate
The trained specialists at Hulett are here to answer any of your questions and help solve your Vero Beach pest control concerns. We understand that no two homes are alike and we'll create a customized pest management plan that's right for you and your home.
Use the online form to request a free consultation and inspection. Remember, we're not happy until you are — Just Call Hulett!
Latest Pest & Termite Control News
Be Thankful for a Pest-Free Home This Holiday Season
Nov 15, 2022—Pest Control,  Tips & Control Advice
Thanksgiving starts off the holiday season in grand style with a sumptuous feast surrounded by family and friends. If you're hosting one of these Thanksgiving gatherings, you've probably got a lot on your to-do list getting ready for the big day. Pests, such as roaches, ants, and...
Read More ›
How to Protect Your South Florida Home from Termites this Fall
Nov 10, 2022—Bug Database, Termites, Tips & Control Advice, Florida Termites, Tips & Control Advice, Termites
In South Florida, an untreated home is always at risk for termite activity. In the fall season, termites do not swarm as heavily as compared to spring and summer, but this does not mean that they are not a threat. In fact, because they aren't swarming, many homeowners might not even be aware...
Read More ›
They Creep, They Crawl, and They Are Here to Make Your Halloween Extra Scary!
Oct 25, 2022—Cockroaches, Identification & Control, Pest Control, Rodents, Termites
What's that skittering across your front lawn and slithering up your front steps? Could it be giant spiders, rabid rodents, massive hissing cockroaches, or trick-or-treaters?! It's Halloween, a time to celebrate the scary side of South Florida! On October 31st, it's fun to see...
Read More ›
When you need pest control or termite control for your Vero Beach home, go with a local industry leader ranked in the top 20 list of pest control companies in the country. Contact us for a free inspection today.

Just Call HULETT!
We're Open 24/7!