Schedule Your

Free Inspection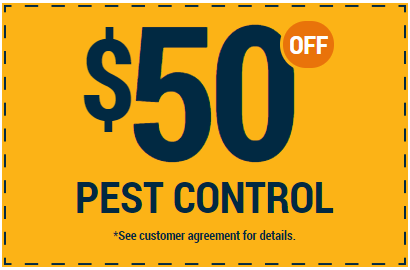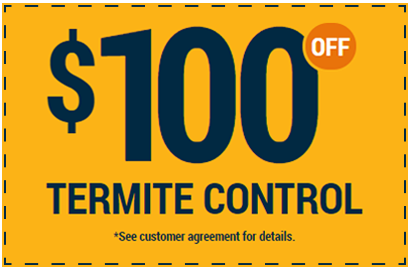 Same day service
Weekend & evening appointments
emergency service
available
money back guarantee
Pest & Termite Control Vero Beach, FL
Hulett Environmental Services – Your Vero Beach Pest Control Professionals
In Vero Beach, the common South Florida variety of household and lawn and garden pests, such as ants, termites, cockroaches, spiders, silverfish, and rodents can be found in abundance. This is why a trusted pest control company is an essential service for all residents.
Why Choose Hulett?
For over 50 years, our locally owned and operated company has been hard at work as a leader in the pest and termite control industry eliminating pest concerns in Vero Beach and beyond.
Here are just a few reasons that Hulett Environmental Services should be your go-to choice for all of your Vero Beach pest control needs:
A Quality and Dependable Pest Control Service by a Trained and Certified Applicator
All of our applicators are state certified and receive ongoing training from a board-certified entomologist at Bugs University to ensure they are up-to-date on the most effective methods of pest and termite control.
Proper Inspection and Identification of Pests
Our highly trained applicators will conduct a thorough inspection of your property in order to identify the specific pests that are present and determine the best course of action for treatment.
The Use of the Most Advanced Products Available that are Family, Pet, and Environmentally Friendly
Hulett only uses the most advanced products available on the market in order to provide our customers with effective pest control solutions. We also take care to use these products in a family and environmentally responsible way.
Customized Programs to Meet Your Pest Control Needs
No two homes or businesses are alike, which is why we offer customized pest control programs that are designed to meet the specific needs of each of our customers.
Contact Hulett Environmental Services Today for All of Your Vero Beach Pest Control Needs
If you're ready to say goodbye to pests and termites once and for all, contact Hulett Environmental Services today. We offer a free, no-obligation consultation so that we can assess your specific situation and recommend the best course of action. Fill out our online form to get started.
We're Here For You When You Need Us
At Hulett, we understand the alarm and frustration pests can cause, and because of this, we offer free pest inspections within 24 hours of contacting us.
We work hard to accommodate your busy schedule, so we offer many convenient appointment times and emergency services at any time of the day or night.
Pest Control
Our pest control approach is different than other companies in the area. We believe that the best way to keep pests away from your home or business is to take a proactive approach and implement a pest management program designed specifically for you.
This plan will target current infestations while also working to prevent future ones. Our technicians are highly trained and experienced in all aspects of pest and termite control, so you can rest assured that your property is in good hands.
Termite Control
As a Vero Beach homeowner, you know that termites are a very real threat to your property. These wood-destroying insects are not only destructive, but they can also be difficult to detect until it's too late.
That's why it's important to have a reliable termite control company you can trust to protect your home. At Hulett, we offer comprehensive termite control services that will eliminate current infestations, specializing in no tent termite control. And help prevent future ones using a combination of liquid defense, baiting systems, and tent fumigation treatments, as well as termite preventative programs designed to protect your home from the start.
Lawn Spraying & Fertilization Services
Your lawn is an extension of your home, so it's important to keep it looking its best. Unfortunately, Florida's warm climate and abundance of rain make it the perfect breeding ground for many lawn pests, including chinch bugs, sod webworms, grubs, and more.
Hulett's lawn and ornamental services will not only eliminate current problems but also help prevent future ones. We offer a variety of programs to choose from, so you can find the one that best fits your needs.
Rodent Control
Rodents are not only a nuisance, but they can also be hazardous to you and your family. These pests can carry diseases and contaminate your food, so it's important to take action as soon as you see them or hear them in your home.
Hulett's rat & mice control services will get rid of your current problem and help prevent future ones. We will work with you to find the best solution for your individual needs, whether it be baiting, trapping, exclusion, or, commonly, all three.
Our Healthy Home Vero Beach Pest Control Solutions Effectively Treat:
Carpenter Ants
If you hear noise coming from your walls, it may be carpenter ants nesting in the wood of your home. Many people believe that carpenter ants eat wood in South Florida, but this is not true: they simply tunnel through it to create their nests, which can be a problem, as well.
Subterranean Termites
These pests are prevalent in Vero Beach, and when left untreated, they can cause extensive damage to the structure of your home. They thrive in moist conditions, and their diet of wood makes your home the perfect buffet.
Drywood Termites
These termites are also prevalent in Vero Beach and they too can cause extensive damage to your home if left untreated. Unlike subterranean termites, drywood termites do not require moisture to survive so they can be found in any area of your home. Trying to locate drywood termites can be complicated and that's why it's important to have a professional inspect your home if you think you may have an infestation.
Cockroaches
These pests are not only a nuisance, but they can also be unsanitary and hazardous to your health. Cockroaches are known to spread bacteria, and they can trigger asthma and allergies in sensitive people, and of course they also strike horror from nearly anyone who sees one scuttle across a floor in their home.
Spiders
While most spiders found in Vero Beach are not highly venomous, some can be, and their bites can be concerning. But most people do not want spiders in their property, regardless. Spiders are also known to eat other insects, which is why it's important to have a professional inspect your home if you think you may have an infestation of insects.
Other Pests
Vero Beach is home to many other pests, including more on ants, termites, fleas, ticks, bed bugs, rats, mice, and more. If you have any type of pest concern in your home or business, contact Hulett Environmental Services today. We will develop a treatment plan specifically for your needs and eliminate your pest problem quickly and efficiently — guaranteed.
Contact Us Now For a Free Inspection and Free Estimate
The trained specialists at Hulett are here to answer any of your questions and help solve your Vero Beach pest control concerns. We understand that no two homes are alike and we'll create a customized pest management plan that's right for you and your home.
Use the online form to request a free consultation and inspection. Remember, we're not happy until you are — Just Call Hulett!
What Our Customers In Vero Beach Are Saying
"Laura is very professional and detailed in her treatment. Since this was the first treatment she had a lot to do! She took her time and was very detailed in taking care of all of the issues she saw around the house and in the yard. I love that I don't have to call and schedule the next visit, she has it on her calendar and will call me to let me know she is coming! "
- Amy
"I would like to express my satisfaction with our pest control service. Specifically our technician, Michael. He goes above and beyond our expectations and strives to maintain a very proactive regimen to keep us bug free. He has solved an ant problem that has plagued us and the previous owners of the house for many years. He is kind, professional, thourough and responsive. We use a variety of service companies and he is the best tech of them all. I am happy to hear that he is going to be able to enjoy his retirement soon, but am sad to lose my best tech. I can't imagine we will ever get anyone as good for his replacement. I hope he is recognized by Hulett for the excellent reputation he upholds for the company. Great employees are hard to find and often go unrecognized."
- Pamela
"I want to take a moment to express my complete satisfaction with Laura. She has done a super job with my problem in side & outside. She is truly a professional and at the same time very polite and cheerful. I would hope you would inform her of how pleased I am with her work."
- Tom
"A hearty thank you to our serviceman, Joe. He is terrific. He goes out of his way to make sure we understand what he's doing and why he's doing it. I'm not sure if this is the correct place for this comment, but if it's not, I hope you will forward it to the appropriate person"
- Joseph
"We made a horrible mistake and realize that you are better at pest control then we are. LOL Please let me know if this is possible and when we will start service again. Thank you so much for understanding and hope to work with you again soon. Have a Blessed one."
- Lens
REVIEWER: Frances Chavenello
"The salesman, Mike Swords and techs were wonderful, Johanathan Torres, Taylor Dover and Evinas Joseph. Thorough, professional and very personable. Cathy and Samatha were great also."
- Frances Chavenello

Previous

Next
Latest Pest & Termite Control News
When Do Termites Swarm? Are there Termites with Wings in South Florida?
Jun 23, 2022—Termites, Termite Damage, Termite Inspections, Termites
Every spring and summer, termites emerge from their nests in huge numbers. This event is called swarming and signals that the reproductive members of termite colonies in the area are leaving to reproduce and start new colonies — maybe at your house if they can. These adult and winged termites...
Read More ›
What You Need to Know About Eastern Subterranean Termites
May 20, 2022—Termites, Tips & Control Advice, Tips & Control Advice, Pest Control, Termites
Eastern subterranean termites, the termite species Reticulitermes flavipes, are trouble for any homeowner. They can cause extensive structural damage, and it's difficult to spot them before they've caused significant destruction. Homeowners insurance policies usually don't cover...
Read More ›
Termite Spotlight: Native Subterranean Termites
May 09, 2022—Termites, Florida Termites, Termite Damage, Termite Inspections, Termites
Native subterranean termites are destructive insects that can be difficult to detect. These bugs have a significant economic impact, causing billions of dollars in structural damage across the country annually. Subterranean termites are responsible for 95% of this damage nationwide. Homeowner's...
Read More ›
When you need pest control or termite control for your Vero Beach home, go with a local industry leader ranked in the top 20 list of pest control companies in the country. Contact us for a free inspection today.

Just Call HULETT!
We're Open 24/7!