Why Choose Hulett?
Hulett Environmental Services is a full-service, family-owned and operated, South Florida pest control company. For over 50 years, Hulett has taken the lead in providing family, pet, and planet friendly pest control solutions for homes and business across South Florida.
Hulett Environmental Services believes education and training are at the forefront of every successful business; therefore, Hulett is staffed by the highest caliber of knowledgeable employees. Our full-time, state-certified, pest control division partners with Bugs University to ensure that all employees are updated on the latest products, proper usage and handling, and specific solutions to the invasive pest problems that are most prevalent in South Florida on an ongoing basis.
South Florida's Finest Pest Control Company Offers Quality Across The Board!
For more than 50 years, Hulett's top priority has been your family's and pets' health, comfort, and satisfaction with our services.
Pest control experts who are familiar with the local community offer guaranteed services for residential and commercial properties.
Hulett staffs the best team members to serve you, continuously upgrading their skills with thorough product knowledge and application training by certified experts.
All technicians at Hulett are registered with the state of Florida.
Healthy Home technicians, professional in both attitude and appearance, are happy to be of service and will arrive on time for every scheduled appointment.
Service calls to your home or business are conveniently set to suit your schedule, usually within 24 hours of notification. For those needing availability on weekends, Hulett is open on Saturdays.
Each Hulett Healthy Home vehicle is expertly maintained and stocked with the products our technicians need to provide the best environmental management programs you have requested.
Hulett's services are available throughout South Florida. If you need an exterminator anywhere in South Florida, you know who to call.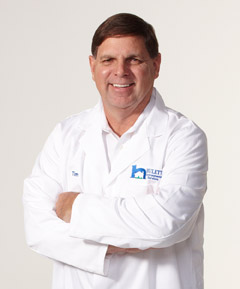 Tim Hulett
President and CEO
Tim oversees Hulett's commitment to excellence. Tim is a Graduate Entomologist from the University of Florida and a lifelong resident of South Florida. As the former president of the Florida Pest Management Association (FPMA) and as an active member in both the FPMA and the National Pest Management Association, Tim is dedicated to supporting all that this necessary service industry can offer to South Florida families and businesses.
Hulett Pest Control Discounts & Coupons
Whenever you discover a fire ant mound, take immediate action and Just Call Hulett!