Our Proactive Pest Prevention and Control
Preventing pests from entering your home is more important than controlling them once you have a problem. Pest infestations and the risks they pose to your home or business are easily avoided with a combination of DIY pest prevention steps and regular professional treatment. That is why Hulett's Healthy Home program focuses on pest prevention, not just pest control.
Much like building a fence, pest prevention techniques accomplish three goals: excluding pests from entering your home, removing things that may attract them into your home, and creating a hostile environment for pests that may inadvertently be introduced to your home.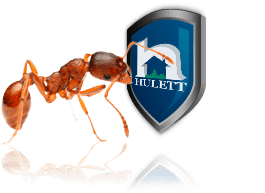 Pest Control Discounts & Coupons
South Florida's Most Common Pests
Home and business owners of South Florida should be aware of the many different types of pests that can invade a structure or property and potentially cause damage, illness, and injury or irritation to humans and pets alike.
Our Methods for Pest Prevention and Control
Traditional pest control companies simply apply pesticides in and around your home in a routine manner, but Hulett's programs are designed by Graduate Entomologists and offer a more specific, customized approach.
From a health and environmental standpoint, this is a much more responsible treatment method for you and your family; which means no unnecessary smelly sprays in your home!
With Hulett you receive a more effective and convenient pest prevention system with Guaranteed results!