Pets and Professional Pest Control
You love your pet and see them as a family member, which is why you might be searching for "pet-friendly pest control companies near me." When pests invade their homes, pet owners often have questions about pet-friendly pest control options and want to know more about how pest control products and other methods can impact their pet.
We understand these concerns and take every precaution to ensure that you can count on us for effective, integrated pest control methods that are pet friendly. As part of our Pet-Friendly Resource Guide, we hope to address the most common concerns we hear from our customers and offer ways to protect your four-legged family members from pests, such as fleas and ticks. Read on to find out more about what a pet-friendly pest control company can do for you.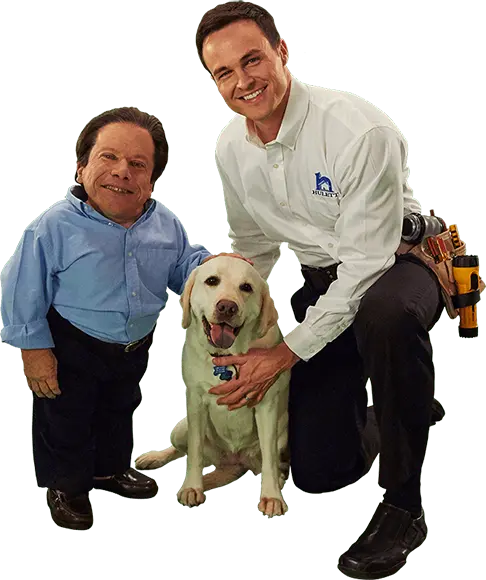 Pet-Friendly Pest Control Discounts & Coupons
Why Choose Hulett?
At Hulett Environmental Services, our home pest control service is targeted and individualized for your home and property's unique needs. When you schedule a FREE inspection with Hulett, we will have a pest control expert arrive at your home at a time that is convenient for you to provide a comprehensive inspection.
Our training program, Bugs University, ensures that every Hulett technician is current on products and their special use and handling, as well as other pet-friendly pest solutions.
We schedule service calls to suit your needs and work with you to find a time when your pets can be secured.
Our pest control professionals keep a tidy appearance, arrive on time, and patiently address all your questions and concerns.
All Hulett technicians are registered with the state of Florida.
We are pet lovers, too!
Pet-Friendly Pest Control FAQ