No matter where you live, how clean your home or workspace is, or how much care you take to avoid pests, rodents have a way of sneaking in and wreaking havoc. Whether it's the smallest hole in your home's exterior, a box or pallet of infested goods, or a chance invasion through an open door that brings rodents into your home or workplace, the rodent itself is just a part of the issue. The other part? The diseases they often carry, and the damage they can cause via chewing at wiring, furniture, food, and more!
If you've spotted rodents in your south Florida space or need help keeping rodents out for good, just call Hulett! Our team can get you started with a free initial rodent and pest inspection, and can help with a range of control solutions, like tracking, trapping, and monitoring. After the rodent removal process is complete, we can also help you with rodent exclusion, so you don't have to worry about rodents scurrying back into your home.
Why Get Rodent Pest Control?
There are a variety of reasons why rodents need to be rallied out of your south Florida home. Rodents are known to carry and spread a number of diseases, both viral and bacterial. These diseases are most commonly spread through bite wounds, contaminated water or food, or breathing in germs. Rodents can also carry other pests such as fleas and ticks into your space, causing further issues for you and your pets.
It's dangerous and difficult to remove rodents from your home on your own. When you need rodent pest control in your home or business, it's best that you reach out for professional help. For the best rodent control in South Florida, turn to Hulett and have our experienced team of exterminators take care of the rodent infestation for you. Our GreenPro certified team can eliminate all of your rodents while keeping your family and pets safe from chemicals and harm.
Signs of a Rodent Infestation in South Florida
Not sure if you have a one-off pest problem, a full rodent infestation, or have rodents at all? Let the team of rodent and pest control experts come in and fully investigate for you! We'll help you determine the size and nature of your infestation. We even offer same-day inspections, so you don't have to wonder for long.
There are also a few common signs of a rodent infestation that you can keep an eye out for:
Small bite marks on wooden furniture, baseboards, etc.

Chew marks and holes in food containers

Scurrying sounds in walls

Small mouse or rat droppings

Squeaking sounds

Seeing one or more rodents
If you're located within our service areas in South Florida, you likely already know that our local pests are active year-round due to the warm Florida climate. For this reason, you'll want to be on the lookout for rodents and other pests year-round – unfortunately!
Rodent Trapping 
When it comes to catching rats and mice, let us do the dirty work with our rodent trapping services. With our trapping equipment and non-toxic bait, we'll attract and remove your rodents swiftly. With a full rodent rapping program, we'll place traps throughout your home or business to make sure that we catch rodents wherever they scurry.
Rodent Monitoring
With our rodent monitoring services, we place locked, tamper-proof feeding stations around the perimeter of your home or business. These stations allow us to monitor the baseline of rodent activity in your building, and utilize bait that eliminates the rats and mice alike. Rodent monitoring is especially effective for helping pinpoint hubs of rodent activity around a building, and this data can be further used to guide rodent exclusion and control efforts.
Rodent Exclusion
While good housekeeping can help make your home less appealing to rodents, it's hard to fully eliminate the food, water, and shelter your home might offer to pests in search of a new place to live. The overall most effective way to keep pests out is to seal off potential entry points. Using the latest rodent-proofing materials, our team will seal off any potential entry point a quarter of an inch or bigger and install limiting screens to pipes and additional entry routes to better seal off your property from would-be invaders. With Hulett's comprehensive review of your property and rodent exclusion services, you can get peace of mind knowing rodents are being kept outdoors.
Get the Finest Rodent and Pest Control in South Florida with Hulett
Want to get rodents out of your home? Just call Hulett and we'll be there to drive these critters away. With our same-day services and options for evening or weekend services, you also won't have to delay. Just give us a call or contact us online now to schedule your free rodent or pest inspection today!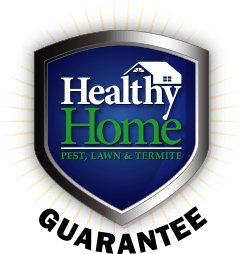 Rodent Control Discounts & Coupons
Our Rodent Prevention And Control Programs
Placement of the newest and most effective capture equipment along with a non-toxic bait are used as an attractant that can lure both rats and mice.
This equipment will be checked by our trained technicians regularly for bait additions and rodent removal.
Placement of locked, tamper-proof feeding stations that are fixed to patio stones around the perimeter of your home or business. These stations use an anticoagulant rodenticide to eliminate your rat or mouse problem.
Monitoring frequency will be determined by the level of rodent pressure.
Sealing of all accessible entry points into the structure that are a quarter of an inch (¼") or larger in diameter. Entry points are sealed with the latest rodent proofing materials.
Installation of entry limiting screens to all pipes and additional travel routes mice and rats use to gain access to your home or business.
Rodents may be determined to get in, but Hulett is more determined to keep them out!
Hulett's full-service rodent prevention and control program are guaranteed for as long as it is monitored and maintained by Hulett's trained technicians.