Known for its tropical climate, scenic beaches, diverse culture, and vibrant nightlife, Florida is a popular destination for tourists, retirees, and snowbirds. Among all the human hustle and bustle, however, pest infestations often lurk just around the corner. If your Palm Beach County or Treasure Coast-area business is battling a pest infestation or needs a better pest prevention plan, just call Hulett! 
Hulett Environmental Services offers top-notch commercial pest control services in Florida. Our GreenPro and QualityPro-certified pest technicians provide tailored solutions to your commercial pest infestation problems. Additionally, we can prevent future infestations by identifying the root cause of your pest infestation and carrying out regular preventive treatments. 
We're proud to provide pest control and prevention solutions to a variety of business types in Palm Beach County and the Treasure Coast, including the following:
HOAs and subdivisions 

Apartments

Health care facilities

Retail spaces
For more information about our Florida commercial sanitization services or to schedule a free inspection, call us today.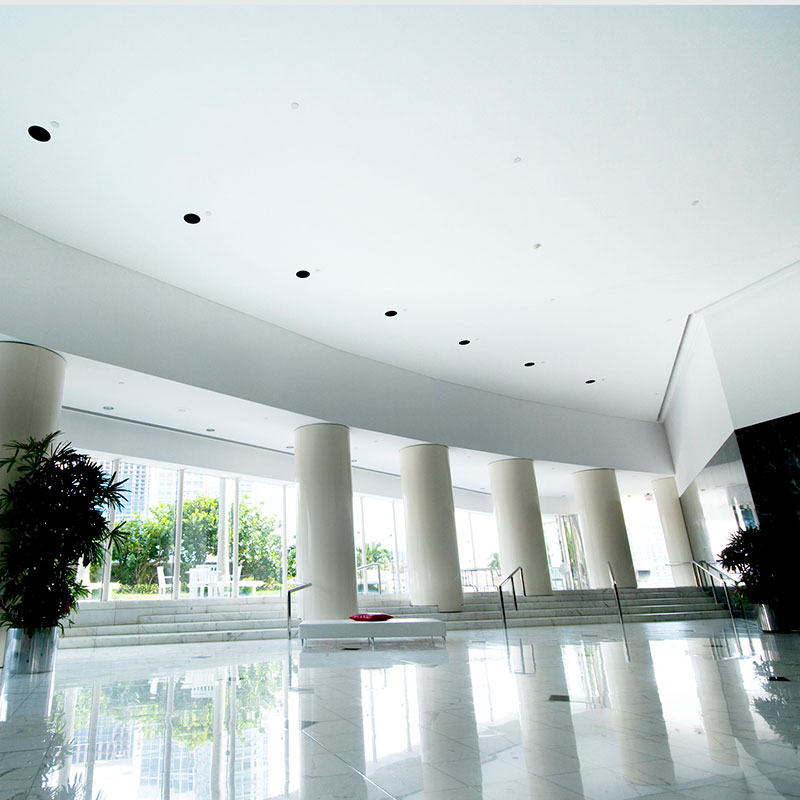 Identifying a Pest Infestation in Your South Florida Business
You must identify an infestation to eliminate pests from your business. Keep an eye out for these telltale signs of pest infestation in south Florida:
Pest droppings or fecal matter

Evidence of nesting

Grease tracks or marks on walls or floors

Damage to food packaging, containers, or wiring

Live or dead pests in the area
While keeping an eye out for these signs can go a long way, nothing beats a professional pest or termite inspection to ensure there isn't an infestation hiding out of sight. At Hulett, our expert technicians, trained by board-certified entomologists, can conduct a thorough pest inspection to find even the sneakiest infestations.
In addition, our pest control experts in south Florida can prevent pest infestations by conducting commercial pest inspections before they even start. Schedule a commercial pest inspection with Hulett today to ensure your business is pest-free.
Getting Rid of Pests in Businesses in and Around Palm Beach County
Our goal at Hulett is to eliminate pests from your Palm Beach County business with environmentally friendly pest control solutions. With our ecologically sensitive programs, we protect your customers, employees, and the environment.
At Hulett, we believe in using Integrated Pest Management (IPM). In IPM, communication and inspection are the first steps, followed by modern treatments only when a problem arises. Using low-dose, pinpoint-placement treatments to eliminate commercial pest infestations at their source, rather than just blanket spraying baseboards.
Preventive Commercial Pest Control
There are various ways to prevent bugs from arriving and returning to your office. One effective method is to seek the help of professionals like Hulett Environmental Services, who offer regular preventive treatments for a variety of common pests, including cockroaches, ants, mosquitoes, spiders, and more! We even offer termite control, bird control, fly lights, rodent control and exclusion services, and disinfecting services to keep your business' space hygienic for customers and employees alike.
Hulett's experts are well-versed in habitat modification, pest-conducive conditions, modern materials, and cutting-edge technologies that provide a multi-tiered defense against commercial pests. Call Hulett today and inquire about their commercial pest preventive maintenance services.
Keep a Healthy, Pest-Free Business With Hulett Environmental
If you're looking for the best commercial pest control services in south Florida, look no further than Hulett Environmental Services. Our GreenPro-certified commercial exterminators will help you maintain a healthy work environment. Schedule an inspection today and let us take care of any pest problems you may have. Count on us for practical and reliable pest control solutions and remember to just call Hulett.