Solutions for Drywood Termites
If you notice any signs of infestation around your home, contact Hulett Environmental Services today for a FREE inspection. A certified entomologist will correctly identify the termite or insects, and then be able to recommend the proper course of treatment. Our pest control company has served as South Florida's trusted termite experts for over 50 years, including Boca Raton, West Palm Beach, Jupiter, and Fort Pierce. Keep reading to learn more about both our no-tent and tent fumigation solutions for drywood termites.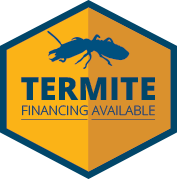 Tentless Termite Treatment
No-tent termite control can be an excellent alternative to tent fumigation. It can make treating your home for drywood termites a much easier process. Hulett's "No Tent" termite control offers homeowners a convenient and hassle-free way to eliminate termites…without tenting or fumigating. If your home or business is infested with termites, and we are able to determine through detailed inspection that the infestation is localized and was detected early in development, then Hulett may recommend the Hulett "No Tent" Termite Treatment. However, under certain circumstances, having your home tented and fumigated may be the only course of action.
Hulett's "No Tent" Termite Control addresses the unique behaviors of South Florida's drywood termite species. In comparison to all of the preparations and requirements by the homeowners to complete before fumigation, and the required evacuation for multiple days when fumigating, the tentless termite treatment option may be the best route for your family to take, and it is effective too.
Normal termite tenting requires the homeowner to relocate for at least 3 days and also involves the removal of all uncanned foods from the property. Preparations are also required for medicines, exterior bushes, TV antennas, and the list goes on. However, Hulett's Tentless Termite & Pest Control Treatment is effective, without the aggravation.
The Advantages of "No Tent" Treatment
When looking at alternative termite treatments, the "No Tent" treatment process available from Hulett Environmental Services is the best solution. There are countless benefits, with the most significant being the minimal disruption there will be to your everyday life.
NO need to move out of your home.
NO removal of plants or flowers.
NO removal of uncanned foods.
NO removal of cosmetics or medications.
NO risk of landscaping or roof damage.
NO disconnecting of satellite dishes or antennas.
NO special shrub or tree trimming required.
GUARANTEED!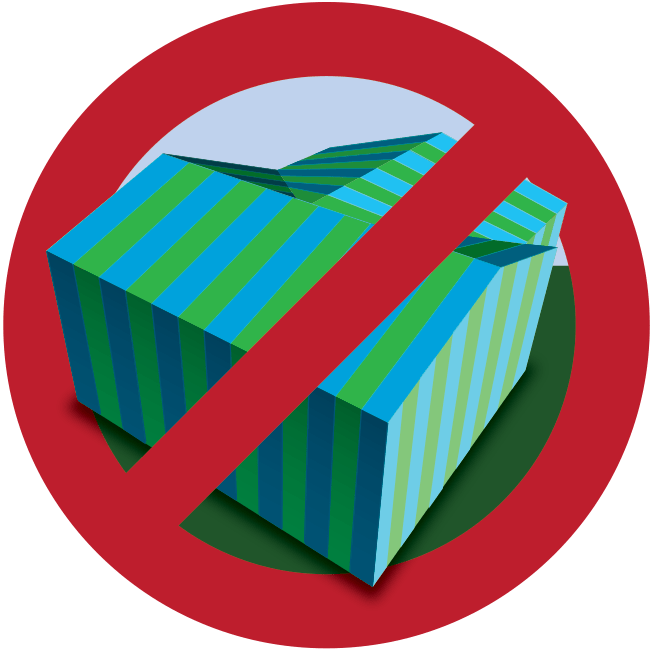 Our No Tent Termite Treatment Process
Hulett's trained professionals perform a direct injection into the termite galleries with an advanced non-repellent product. Our "No Tent" Termite Treatment addresses infestations of any size and scale.

Step 1
Termite comes in contact with treated surface.

Step 2
Worker distributes to the rest of colony via "transfer effect."

Step 3
Liquid solution eventually reaches the colony's queen termite, eradicating it.
Common termite entry points are also treated as a preventive measure. The convenience of not having to move out of your home combined with the new technology and chemistry of the treatment process makes this a great alternative to tenting.
Termite Control Discounts & Coupons
Tent Fumigation for Termites
For over 50 years, Hulett has tented thousands of homes and buildings throughout South Florida! When Drywood Termites can be found throughout your home in various parts of the attic, facia, or walls, then fumigating a home is likely the best treatment option to ensure that all the drywood termites are controlled throughout the entire home, even in the hard to access areas.
Douglas Products "Commitment to Excellence" Program — Hulett is and has been a member of the Douglas Products "Commitment to Excellence" Program since its inception in 2000. Under the auspices of Douglas Products, admission into the program requires extensive and continuous training, with special emphasis on all mandatory safety practices including proper aeration and the use of secondary locks. To ensure that all members maintain the high standards established by the program, a series of written examinations must be passed without exception.
Fumigation is an exact science that requires skill, experience, and knowledge to make sure that the drywood termites are controlled, but also to make sure that the fumigation is done properly to best protect you, your family, and your home.
There are many critical steps in fumigation that all take precision and experience. This includes a thorough inspection of your home to determine where drywood termites are harboring, properly measuring a home's volume in cubic feet, determining where the product should be introduced, wrapping a home in a neat and tedious fashion to hold in the product during the fumigation process, calculating how much product is required to control the termites with factors such as temperature, slab-type, wind speed, etc., and monitoring the concentration and accumulated dosage throughout the fumigation to ensure that the termites received a lethal dose. Because of all these calculated steps, to eliminate a termite infestation by tent fumigation is not a job for amateurs.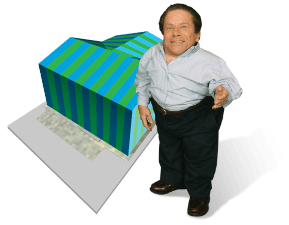 Hulett Environmental Services Termite Tenting FAQ
If you're about to have your home or business tented for a drywood termite infestation, you likely have many questions about the process, results, and how to best prepare your property and belongings. Our termite control experts are happy to answer any questions or concerns you may have during the inspection, evaluation, and scheduling process but it can also be helpful to review this "Termite Tenting FAQ" section for more information.
Termites are small, wood-eating insects that work together in complex termite colonies. There are worker termites, soldier termites, flying swarmers, and each colony has a Queen and King. Learn More
Signs of Termite Infestation
Once you notice signs of infestation it's essential that you contact Hulett Environmental Services immediately. Since termites can hide for quite some time without making themselves apparent, by the time you recognize the warning signs it is likely that they have already begun to damage your home. Learn More 
If you believe your house has a problem, do not wait. Contact Hulett and schedule a FREE termite inspection today. Termites can cause extensive damage to your home, compromising the integrity of the structure. This can pose a danger to your family and require extensive repairs that come at a high cost. Don't delay—protect your largest asset, your house.