Termite Inspection Services
It is said that there are two types of homes in South Florida: those that have termites and those that will. Don't wait for a swarm of destructive termites to sweep through your neighborhood and target your home as their next food source! Hulett Environmental Services home termite control system can stop the pests in their tracks before they ever make their way into your woodwork. Our trusted service can protect your home now to give you peace of mind well into the future.
It's bad enough that these secretive insects can go undetected and cause considerable and expensive damage to your home…but did you know homeowner's insurance doesn't cover that termite damage? This makes it even more imperative to hire a dependable South Florida termite control service, such as Hulett, today. You can't risk harm to your most significant asset—your house.
Termite damage can be so extensive that it compromises the integrity of your home's structure, which can endanger you and your family. Don't allow structural damage to happen. If you recognize signs of termite damage or suspect the pests may be in your home, take action immediately. Even better, don't let them in to begin with. Call Hulett for home termite control that will protect both your house and your family before a problem ever arises.
Hulett Environmental Services is South Florida's leading termite and pest control service. Now serving customers in South Florida communities for more than 50 years, we are the pest experts to turn to. Don't put your home in the hands of anyone else.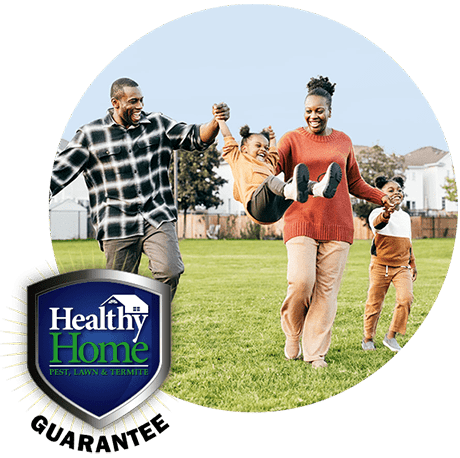 Hulett Discounts & Coupons
Termites in Florida Cause Billions Of Dollars In Damage Each Year!
Hulett can help you avoid becoming another costly termite damage statistic. By offering a broad spectrum of effective termite control services and treatments, Hulett delivers targeted results to eliminate colonies and establish and maintain a protective barrier around your property. Once your Free Termite Inspection is completed, an appropriate treatment will be recommended.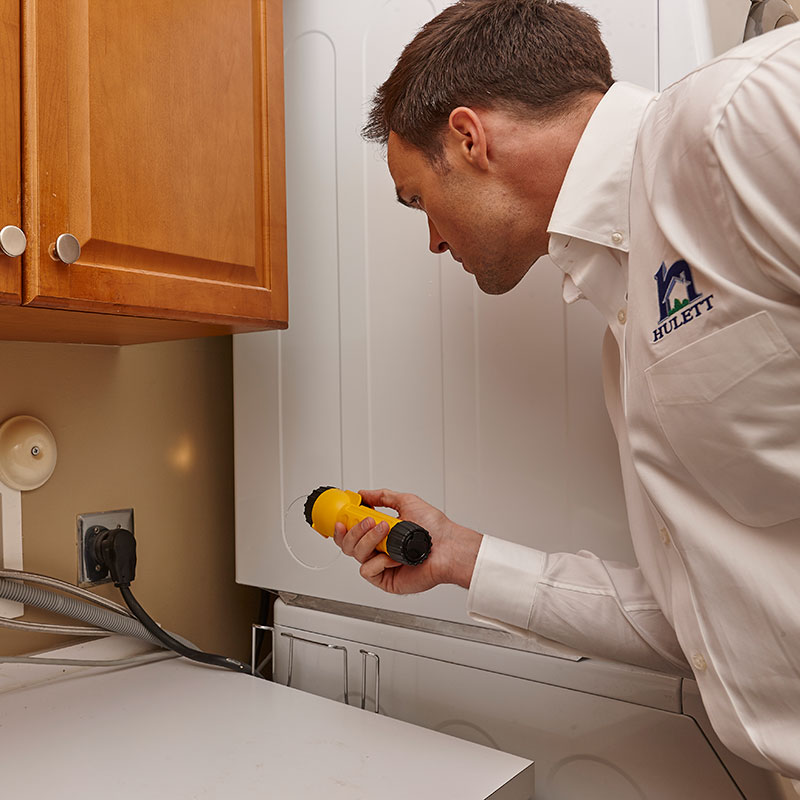 Keep Your Home Protected From Termite Damage
South Florida is home to several termite species. Each poses a unique threat to your home. The Formosan or Asian Subterranean Termite, for example, is known to have millions of colony members, and they are always hungry, whereas Drywood Termites are cryptic and are known to hide out-of-view as they sneakily eat away at your lumber. When your home is under siege by any of these species, addressing the issue as quickly as possible is the key to limiting the damage these insects cause.
The best way to take action is to use Hulett termite control before you notice an infestation. Doing so can prevent a tragedy from occurring and will give you great peace of mind. Do not delay seeking help from our termite service, even if you only notice minor signs of damage. The damage termites cause goes much deeper than the eye can see, inside the walls, attic, crawlspace, and structure of your home. Only a trained professional can spot the true extent of the problem and stop it in its tracks.
In South Florida's environment, termite colonies thrive, but you can stop them before they can do their damage. Call Hulett for your professional Free Termite Inspection today!
Hulett Develops a Custom Plan for You
When deciding which route to take, we thoroughly evaluate your home and family's needs to determine which will be the most effective termite control method. We offer services that are both pet and environmentally-friendly. If the termites come back after a treatment completed by Hulett, the problem will be re-treated at no additional cost to you for as long as your agreement is renewed – Guaranteed!
How Hulett Protects Your Home
Hulett does more than eradicate an infestation once it occurs. We can prevent the bugs from eating away at your home and also keep them at bay, preventing future infestation, after an outbreak. We offer routine maintenance and inspection to ensure that your home and property remain protected.
To stop these pests from making their way inside, our trained and certified applicators will use a liquid defense system that protects your home from invasion by subterranean termites. To eliminate entire subterranean termite colonies, we use Hulett's termite baiting system to banish them.
The key to keeping your home protected for years to come is to schedule regular service with Hulett's experienced specialists. Each time we visit your home, we will do a thorough inspection to make sure that no pests have returned. If evidence is found during the detailed inspection, we will administer the appropriate treatment to make sure that termites stay away.
Investing in Hulett's routine termite service is an investment in your future. It helps protect your property value and eases your anxiety. No longer do you have to worry about potential problems when you use Hulett's preventative termite control service. You can rest assured that you are entirely protected.
Termite Control vs Prevention
Prevention Before an Infestation
However, you do not need to wait until an infestation occurs to begin a home termite service as a preventative measure. Due to the climate of South Florida and the prevalence of termites throughout the region, we recommend implementing a protection plan as soon as possible to avoid an infestation. Hulett Environmental Services will work with you and your family to create a custom treatment plan.
Because most homeowner's insurance policies do not cover termite damage, proactive homeowners know it's important to head off the heartache and expense of termite damage. Learn More 
the IPM Pest Control Approach
Termites can go unnoticed until they have compromised the structural integrity of your home; therefore, Hulett, unlike other pest control companies, will not simply apply pesticides in and around your home. Learn More