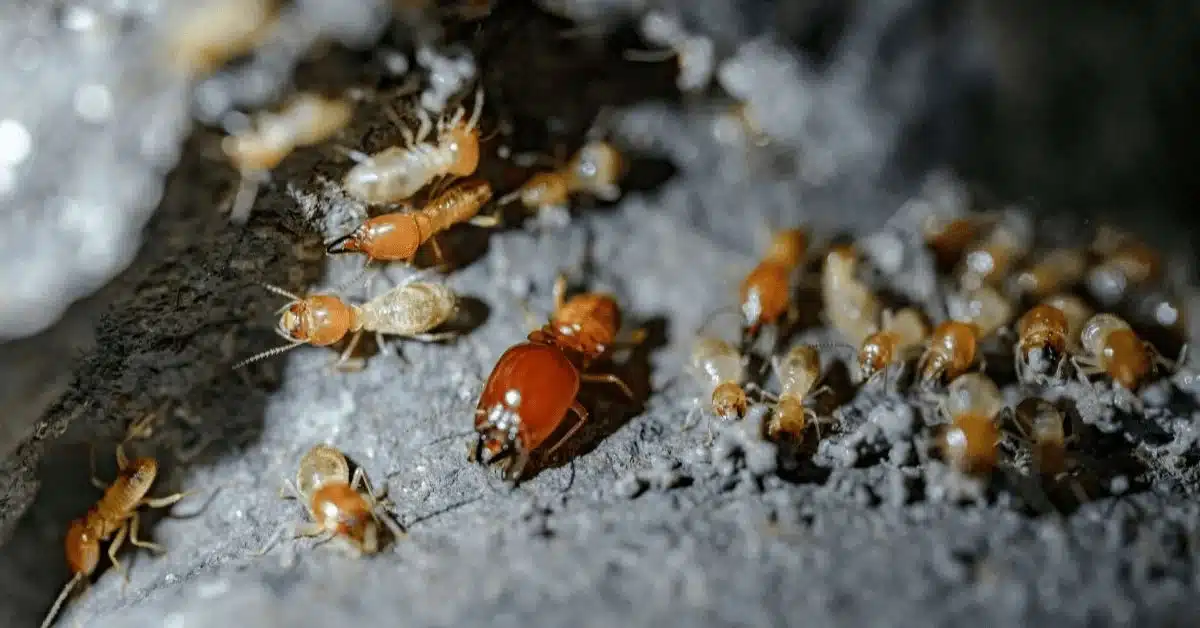 Sentricon Termite Control by Hulett Environmental Services
Subterranean Termite Control in West Palm Beach: Sentricon Colony Elimination
Here in Palm Beach County and our northern neighbors in the Treasure Coast, including subterranean termite prevention and control as a part of your general home maintenance plan is essential. This is especially true in West Palm Beach, which was named in the "Top 10 Worst Termite Cities" in the United States. However, subterranean termites thrive throughout the South Florida climate, which is one reason throughout the region you can hear the common expression that "there are two kinds of homes in Florida…homes that have termites, and homes that will." The second piece of information that you might hear is the potential for damage that can be caused by subterranean termites. Over $5 billion of termite damages occur each year in the United States, most not covered by insurance.
These concerns lead many homeowners to search for answers to "Is my home infested with subterranean termites," "How do you treat against subterranean termites?" and "Pest Control near me." Well, search no further. As the industry leader in pest control in the local area for over 50 years, you can depend on Hulett Environmental Services for all your termite treatment needs, in addition to pest control for ants, roaches, spiders, and mosquitoes, as well as rodent control, and lawn spraying and fertilization. Our team of experts that are trained by graduate entomologists can surely answer any of your pest questions, such as the following top homeowner termite questions:
What Do Subterranean Termites Look Like?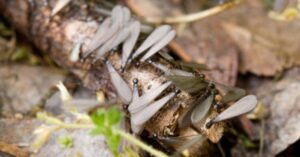 Not only are there several types of termites, such as dry-wood termites, subterranean termites, and damp-wood termites, but there are also several species of each type that can all infest homes in South Florida, as well. This is one reason it is so important to hire a reputable pest control company for your termite needs, as each of these types of termites requires a different treatment. Therefore, proper identification is critical. No homeowner wants to tent fumigate their home when it is not needed.
Typically, homeowners first realize their home is infested with termites when the termites "swarm." This entails winged termites flying out of the infested wood in an attempt to reproduce and grow the colony. Because of this, the swarmer is commonly used to identify the type of termite infesting the structure. The species of subterranean termites that commonly infest a city or neighborhood can vary, but according to the Board-Certified Entomologist at Hulett, there are types of termites that are more common in some towns than others. For example:
In Vero Beach, Fort Pierce, and Port St. Lucie, the Formosan subterranean termite is common in homes, businesses, and trees. The Formosan termite swarmer can be identified by its large size, having a yellow-colored body, four equal-sized wings, and its body and wings being covered in small hairs. Whereas in Jupiter, West Palm Beach, Boca Raton, Boynton Beach, and Delray Beach, the Asian subterranean termite is most common. The Asian subterranean termite is very closely related to the Formosan termite, and they look remarkably similar. The only noticeable difference is that the backs of the Asian subterranean termites are more of a dark caramel color. Lastly, the Native subterranean termite will most likely be found infesting the neighborhoods within Wellington, Loxahatchee, and Palm Beach Gardens. This Native Subterranean Termite is a smaller size and a very dark black color.
What Does Subterranean Termite Damage Look like?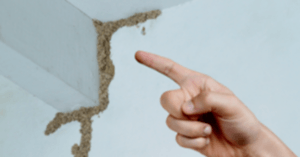 Subterranean termites invade homes from their underground colonies. They invade through cracks in the slab, plumbing penetrations, and underneath stucco and siding. The reason these termites live underground in the soil is that they require moisture to survive. However, subterranean termites can build mud tunnels and carton nests out of the soil, saliva, wood, and feces. These moist mud tubes allow the subterranean termites to invade the home and still have access to enough moisture to survive. Because of this, subterranean termite damage looks wet, and you will often see water staining or wood warping due to high moisture. The wood is often eaten from within, and the mud can be seen coating the insides of the hollowed and damaged wood. Subterranean termites will feed on all sources of wood found within the home, such as crawl spaces, attics, wall studs, flooring, doors and window frames, and furniture. The damage can be extensive, especially if the termites can find sources of water from leaking roofs, plumbing leaks, doors, or windows.
Is My Home Infested With Subterranean Termites?
Termite infestations can go hidden for an extended amount of time as they can be hard to detect. For this reason, it is critical to have your home inspected annually for termites, as recommended by the department of agriculture and the University of Florida. The Hulett-trained inspectors and certified exterminators are experts at looking for signs and symptoms of termites and eliminating subterranean termite colonies before severe damage occurs. To determine if your home is infested, schedule a free no obligation termite inspection today by the Hulett professionals and receive same-day service.
How Do You Treat Subterranean Termites?
The two treatment methods against subterranean termites are a soil treatment or baiting system. There are pros and cons to each treatment method, and the correct treatment often depends on the characteristics of both the property and the infestation. For example, a soil treatment using a specialized liquid product can give fast results, but only creates a treatment barrier immediately around the home. Whereas a modern baiting system such as Sentricon, can require time for the Insect Growth Regulator and Chitin Synthesis Inhibitor to be effective, the result is complete colony elimination. But do not worry, you can rely on a reputable company like Hulett Environmental Services to complete a thorough inspection, have a discussion with you and your family about your needs, and offer the best recommendation and service plan for your home.
What is the Sentricon Baiting System?
The Sentricon baiting system is a green product that is people, pets, and environmentally friendly. This modern and advanced baiting system is designed to completely eradicate subterranean termite colonies. Green Bait stations are installed along the perimeter of your home or business and in areas conducive to subterranean termite feeding and activity, such as water sources or trees. The active ingredient is Noviflumuron, an insect growth regulator, more precisely, a chitin synthesis inhibitor. This product does not allow the termites to molt, grow, or develop correctly.
Subterranean termites are social insects, much like honeybees. As social insects, there is much interaction between nestmates where they feed and groom each other in a process called Trophallaxis. During this process, there is a transfer effect where the product is passed throughout the colony, which will result in total colony elimination. This makes Sentricon a fantastic treatment against invasive subterranean termites. If you live in an area with high subterranean termite activity, such as West Palm Beach, Jupiter, and Riviera Beach, we highly recommend Sentricon as part of a preventative maintenance plan, protecting your most valuable asset before there is an infestation of hungry subterranean termites.
Just Call Hulett!
You can trust Hulett to help protect your most significant asset, your home. Call Hulett Environmental Services today and schedule a free, no-obligation inspection. Our trained inspectors will identify whether your home is infested and discuss with you the best termite preventative or control treatments based on your home and your needs. As a family-owned pest control company operating in South Florida for over 50 years, we have helped many homeowners eliminate these destructive pests for good. For all of your pest and termite control services, remember, Just Call Hulett!