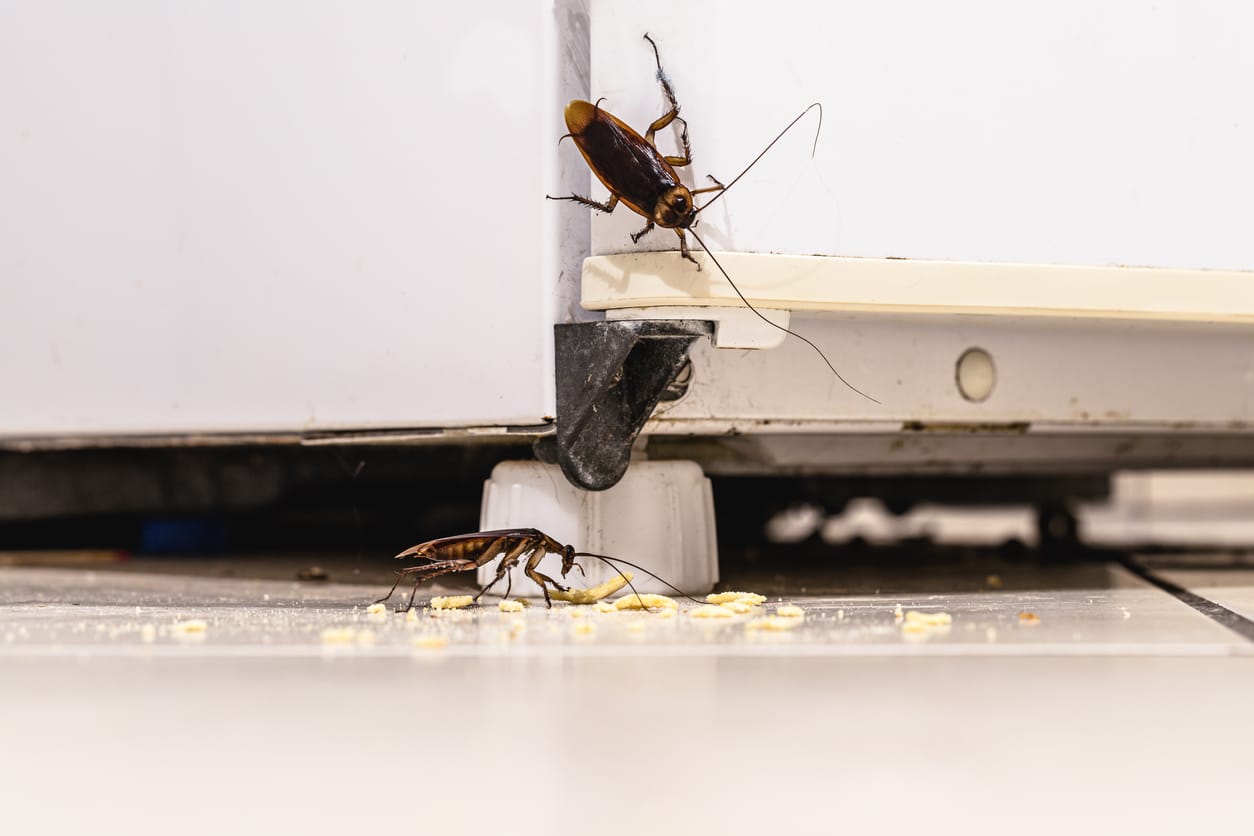 Top Ways to Rid Your Home of Cockroaches
While we marvel at how survival-capable cockroaches seem to be, that does not mean we welcome their presence in our homes. In fact, catching a glimpse of even a single cockroach is enough to send most people into a fumigation frenzy. Luckily you don't necessarily have to go that route. In fact, there are several things that you can do to keep those bugs from setting up camp in the first place, and quick, effective treatment options for when it's too late to stop an infestation. 
The pest professionals at Hulett are ready to help you by providing our top ways for ridding your home of cockroaches. With this guide, we will take you through our best prevention tips as you wait for the technicians to arrive at your home to evaluate your infestation and answer your most pressing questions, such as "what kills roaches and their eggs", "how do cockroaches get in my house", and "how many cockroaches is an infestation?" 
As always, the most effective treatment plan is to Just Call Hulett for top-notch cockroach control in Florida. 
Cockroach Prevention Tips
Professional cockroach prevention treatments are the best way to completely eradicate the problem and prevent more pests from returning. However, as you are waiting for the professionals to arrive, there are some prevention techniques you can employ in order to help decrease the number of cockroaches the professionals need to take care of. 
Even if you have only found one or two cockroaches throughout your home, that still indicates that you likely have an infestation, given both how good cockroaches are at hiding and how quickly they reproduce. After making a call to your nearest pest technician, make sure to spend some time cleaning your home to make it less suitable for cockroaches to thrive. 
Go on a Cleaning Spree
Cockroaches are attracted to warm and dry places that they can burrow into. Piles of newspapers, mail, or magazines are a perfect cockroach hut. Clutter also provides a desirable shelter and, depending upon where it is located, a source of food. 
Scrub your house from top to bottom. Get rid of the piles of clutter. Put everything away. Invest in some air-tight sealable containers for food and cooking ingredients. It won't get rid of them completely, but it will discourage new cockroaches from invading when they find that there are very few places to hide.
You will also want to make sure you are sealing up any entry points for these bugs. These entry points include windows, air ducts, utility pipes, under doors, and through cracks and crevices. Take care of these home repairs to prevent cockroaches from entering in the first place. 
Hiring Help to Eliminate Cockroaches for Good
Remember, if the cockroach population grows to problematic proportions, the best thing to do is to hire a professional to help you get rid of them. In the in-between though, it is critical to keep the best sanitation in your home as possible.
Hiring a cockroach control expert is something that helps you both get rid of the cockroaches you have already and prevent new pests from invading. Regular spraying with environmentally-responsible sprays and products can keep your house completely cockroach free. 
Request Your Free Cockroach Inspection from Hulett Today
When cockroaches have started invading your home, it's time to reach out to Hulett to receive the best cockroach control near you. Our QualityPro-certified technicians will work with you to create a comprehensive treatment plan that is unique to your cockroach control needs. For quality pest control you can trust, just call Hulett. We even offer weekend and evening services, so you don't have to live alongside your flying, crawling, or scurrying home invaders for long.