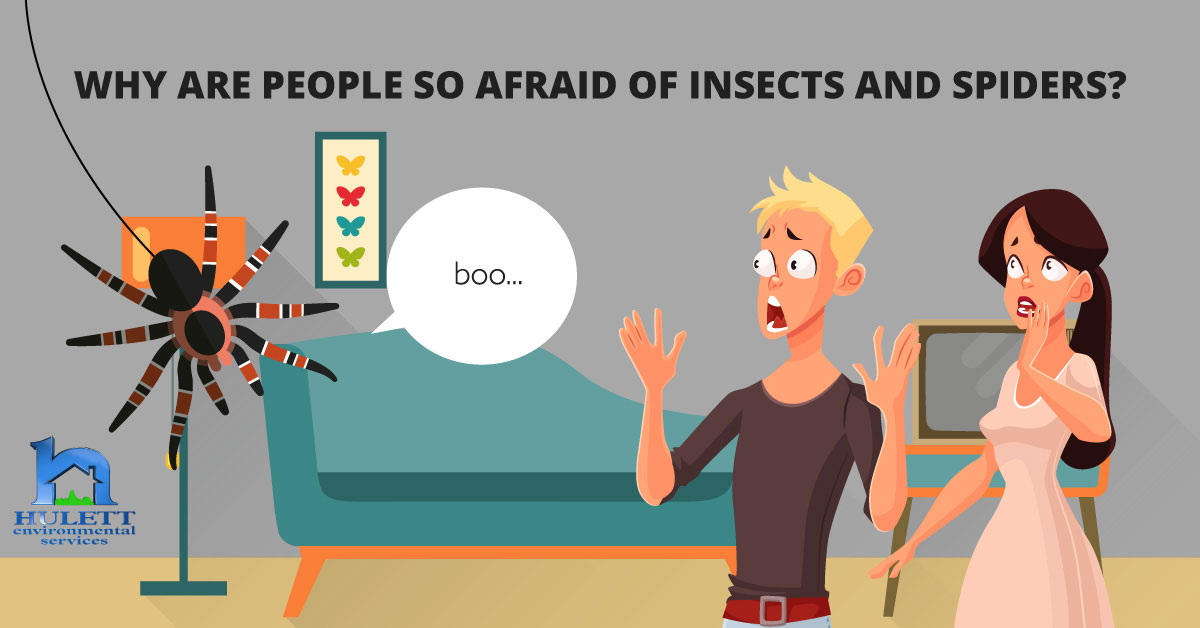 Why Are People So Afraid Of Insects And Spiders?
According to the diagnostic manual of mental disorders, people who suffer from pathological fears of spiders and insects have what is referred to as "entomophobia." Of course people can be afraid of creepy-crawlies without having a full-blown pathological fear of creepy bugs. It is estimated that twenty five percent of the general population actively fear spiders and insects. So what is it about bugs that makes them so scary to so many people? One reason bugs are so scary is because many bugs actually can harm you.
For example, mosquitoes cause more human deaths than any other animal. However, most people are not afraid of mosquitoes as much as, say, tarantulas. Researchers believe that humans evolved the fear of spiders, insects, and snakes in order to avoid potentially dangerous encounters with these creatures. After all, many snakes and spiders possess venom that can harm humans. Also, simply being bitten by a harmless spider can be enough to cause an infection, sometimes fatal, such as necrotizing fasciitis.
Also, people do not fear certain arthropods, such as spiders, because they pose the same sort of threats as lions and bears. We don't think that bugs can overpower and kill us like other larger and aggressive animals. Instead our fear of bugs is closely related to the feeling of disgust. Researchers studying how disgust and fear are related use the term "rejection response" to describe the human tendency to keep something unfamiliar, and/or disgusting, far away from us. Much like how we are disgusted by feces and rotting food due to their potential to make us sick, we are also disgusted and avoid bugs for their potential to make us ill. Cockroaches, for example, are one of the most feared arthropods, and for good reason, they are disgusting. It is likely that we find cockroaches more disgusting and fear inspiring than most other bugs because cockroaches actually can spread disease due to their love of rotten food, among other reasons.
Lastly, people may fear bugs because they look so different from us. Humans and bugs do not share a close evolutionary bond, which makes many bugs appear otherworldly. In addition to their alien appearance, bugs can also scare us when we witness them operating in large swarms or colonies. The reason for this, according to some researchers, is because seeing a large amount of bugs in one place can overwhelm the human psyche and can damage the highly valued human beliefs regarding individuality. Seeing a swarm of locusts all working together can serve to undermine a person's belief about what they can accomplish on their own. This particular theory was born out of a specific school of psychoanalysis, so this way of thinking about fear is not as common as most.
Obviously people want to stay clean and free of disease, and when we are in our homes we don't expect intruders that may compromise our health and cleanliness. So naturally, seeing insects in your home can be quite distressing since your home is the one place where you don't want to see potential threats to your health. In any case, bugs are here to stay, and they do much more harm than good, except for cockroaches of course. Do you have a pathological fear of spiders and/or insects? If you do, what method, such as cognitive behavioral therapy, do you use to reduce your fear, if any?