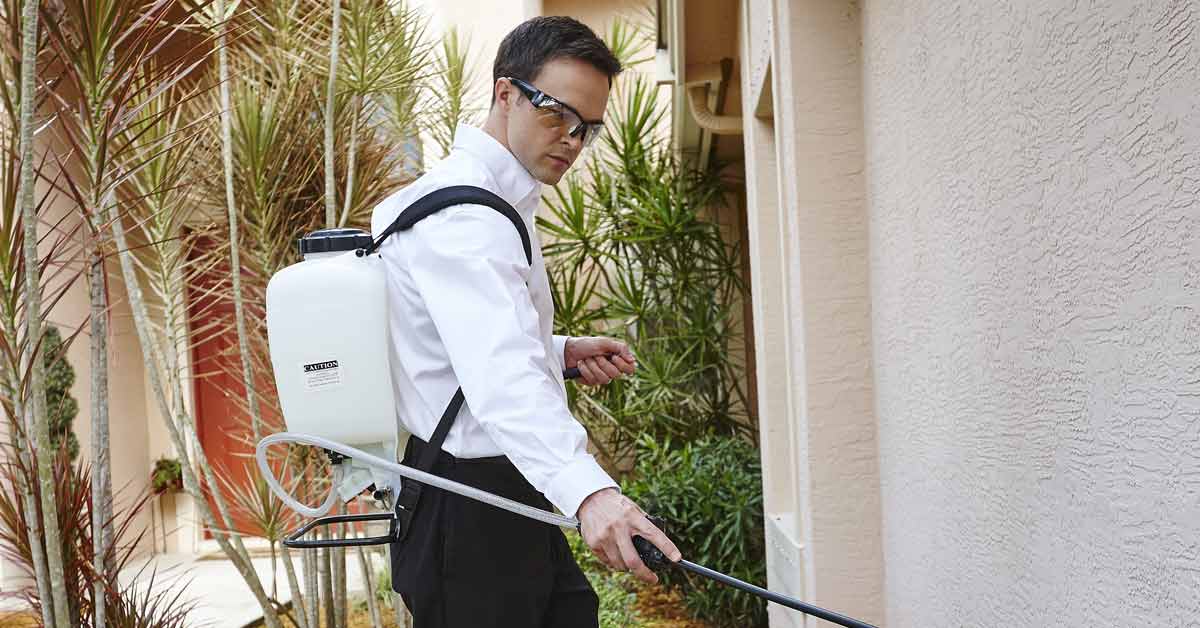 Why You Need Pest Control (6 Important Reasons to Consider)
In South Florida, pest control is a necessity year-round. The hot and humid weather keeps bugs active all the time. There are many reasons why pest control should be a consideration for your home. Homeowners need pest control as part of their regular home maintenance routine to help protect themselves, their family, and their biggest investment, their home. This is especially true in Boca Raton, West Palm Beach, Jupiter, and all the way up to Fort Pierce and the rest of South Florida, where ants, termites, roaches, spiders, silverfish, and other insects that are so prevalent.
There are many good reasons for pest control, from the health benefits to preventing property damage. Read on to learn more about why pest control is an integral part of responsible homeownership from the bug experts at Hulett Environmental Services and their internal training department, Bugs University.
Top 6 Reasons for Pest Control
You may be asking yourself, "Do I need pest control?" We've got you covered with the top six important reasons to take advantage of pest control service in your home.
1. Rodents and insect pests can be a health hazard.
Pests can make you sick. Insects and rodents forage for food in unsanitary places and can pick up bacteria and germs along the way. When they travel into your home, they can spread pathogens that may cause diseases through bites, droppings, or contact with humans. Their presence can also exacerbate specific health problems, such as German cockroaches and asthma. Some bugs produce allergens that make it difficult for people with respiratory conditions like asthma and allergies to breathe easily. Regular pest control can help eliminate these pests that are associated with health hazards, making a better environment for your family.
2. You can Prevent Food Waste.
Keeping a well-stocked pantry is part of good home economics, but unfortunately, many everyday pantry items are attractive to bugs. Many common pests, including ants and roaches, or even rodents, enter your home to forage for a food supply. When they find food in your living spaces, they're likely to stick around.
Bugs often crawl through garbage and other unsanitary environments. If they've been scurrying around in your pantry, you'll need to throw away and replace any contaminated items. Unless the pest control problem is addressed, the insects will likely continue to eat your food.
As an added layer of protection, in addition to regular pest control service, you can store your food in sealed plastic or glass containers to keep out pests such as the roaches. Desirable foods like cereal, flour, and sugar are easy for bugs to infiltrate, such as ants and other pests. You'll save yourself the expense of having to replace these foods by storing them in containers that are impenetrable to bugs.
3. You Can Prevent Property Damage.
Insects can wreak havoc on your home. Some of the more destructive home invaders can eat away at or gnaw on the finishings or building materials in your home. They may even cause structural damage.
Structural damage from termites and other insects such as powderpost beetle and other wood destroying organisms can cause your property value to plummet. Some destructive bugs can be difficult to spot until they have caused significant damage. Trained pest control technicians, like those at Hulett, know what to look for and can help catch pest problems that arise earlier than the average homeowner. Not to mention rodents, that can gnaw on wood, chew through wires and plumbing, and also make a compete mess of your attic or kitchen with feces and urine.
Unfortunately, your homeowner's insurance policy is unlikely to cover damage from bugs. Most insurance policies consider pest control measures to be part of the regular maintenance of owning a home. Consequently, they won't pay for damage that results from a homeowner's failure to perform this maintenance. If insects cause structural damage to your home, you'll have to pay for costly repairs yourself.
4. You'll Get Customized Pest Control and the Most Effective Products and Techniques.
The internet is full of DIY pest control tips that homeowners can use to prevent infestations. However, the problem is that these tips are often a one-size-fits-all approach to keeping your home pest-free. It won't address any issues that are specific to your property and the types of insects it attracts. That's where Hulett is different.
Customized pest control is key to eliminating a pest infestation quickly and effectively. Our experienced, well-trained pest control technicians have the skills to rapidly:
Identify the insects.
Determine their entry points.
Locate their nests.
Note any features of your property that contribute to the problem.
Develop a pest control solution tailored to your property and the needs of your family and household.
Use the latest, most effective pest control products, equipment, and techniques.
Answer your questions and address any concerns.
Give you customized tips for preventing the insects from returning to your home.
This more targeted, professional company proactive approach is more likely to resolve your pest control problem. DIY methods often require more knowledge, and a variety of products, that most consumers are not aware of. Hence, severe infestations are nearly impossible to eradicate without the help of professionals.
5. Experts Apply the Most Effective Pest Control Products.
Professionals have the necessary equipment, training (e.g., Hulett's Bugs University), and products to get the job done right. It can be intimidating to apply pest control products on your own. With a qualified technician from a professional pest control company, you know you're getting the most current products and that they are applied by someone who knows the best locations and quantities to use them in. They can also select products or other pest control solutions tailored to your family's needs.
6. You Get Peace of Mind.
Taking care of a home can be overwhelming. For most Americans, their home is their biggest investment, and maintaining their property comes with many responsibilities, including pest control. When you hire a professional pest control service, there's no need to worry about insects and the costly damage they can do to your home, your most important investment. You know that your technician has your back. That way, you can rest assured that you're doing your due diligence and protecting your family and property from bugs.
Why Pest Control Is Important
As you can see, there are so many reasons to take advantage of a regular pest control service. It can help you maintain your property and peace of mind. Pest control is a good investment because it can prevent property damage and help to promote a healthy environment. Some insects like termites can cause thousands of dollars in structural or cosmetic damage that insurance won't cover, so protection against these insects is a great investment, especially in South Florida.
Why Choose Professional Pest Control?
Is professional pest control worth the expense? People choose professional pest control because it offers a quick and convenient solution to an existing infestation or helps prevent one from developing. Pest control customers opt for the service because they think it's a good value.
Tackling an infestation on your home can get complicated. Identifying insects can be tricky, and if you get it wrong, you may use the wrong strategy for eliminating the bugs. With so much that can go wrong, you may not be comfortable applying treatments yourself.
Additionally, the problem can actually worsen if pest control products are not used properly. If insects sense a threat and their colony is not entirely wiped out, the bugs may evacuate their current nest and set up several new ones on your property, leading to a more severe infestation.
The best and quickest way to eliminate or prevent an infestation is to hire an experienced pest control company. They have the tools and know-how to get the job done right.
Why Choose Hulett?
At Hulett, we take bugs pretty seriously. You can rest assured that we will work hard to eliminate insects from your property. We will deliver a quick and effective solution that works for you and your family. There are so many reasons to choose Hulett.
We offer free, no-obligation home inspections.
Our technicians get ongoing training through the experts at Bugs University on the latest, most up-to-date products and methods to ensure that you get the most effective pest control solutions.
Your friendly Hulett technician will take the time to listen to your questions and concerns and thoroughly address them.
Hulett offers pet- and eco-friendly pest control services that use integrated pest management.
We'll work with you to prevent the bugs from returning.
For more than 50 years, our family-owned business has helped so many South Florida homeowners maintain their properties by preventing infestations. See why so many families choose Hulett — for pest control treatment in South Florida, Just Call Hulett!