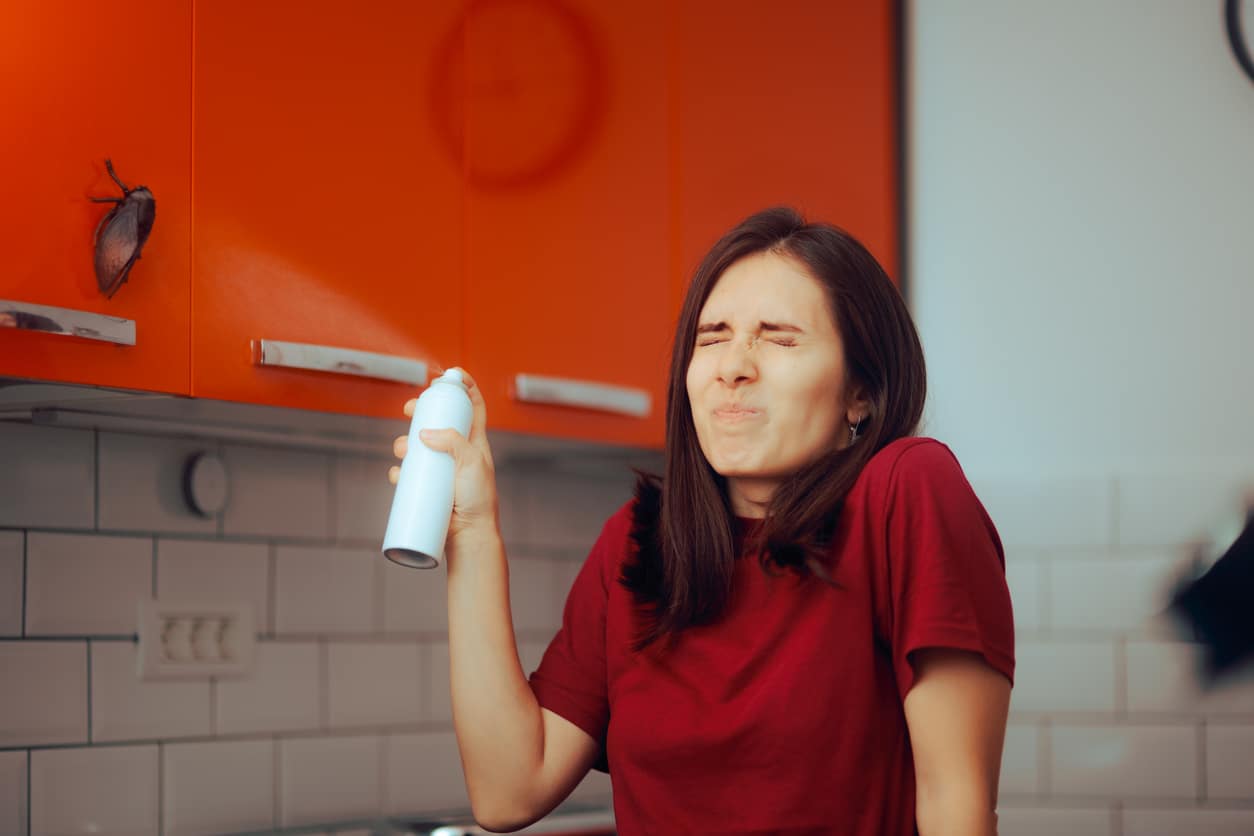 DIY Pest Control vs. Professional Pest Treatments
As a homeowner, you have plenty of expenses to cover, so you're only smart to look for ways to keep household costs down. While evaluating your options, you might find yourself wondering if professional pest control is worth the investment or if DIY pest control methods would suffice.
The Hulett Environmental team has over 50 years of experience dealing with South Florida's most troublesome household pests, and we have the answers for you. By and large, professional pest control is the most effective option for controlling and preventing pests and can ultimately save you time, money, and peace of mind. Luckily, our team can help you get it. Just contact us for a free inspection, where we'll help you identify current pest concerns around your home and give you insights on how to prevent future issues.
Why Choose Professional Pest Control?
When evaluating your pest control options, there are many reasons to opt for professional pest control over DIY solutions. The effectiveness of treatments and safety are primary concerns for many homeowners, but you'll also want to consider the benefits of having a pest expert there to identify and thoroughly treat pests around your home or lawn.
Proper Pest Treatment Products and Applications
Professional pest control applicators are equipped with specialized personal protective equipment and have been trained to read and understand product labels and safety data sheets. Each product is labeled with specific use sites, target pests, and physical and environmental hazards. Protective equipment and product knowledge are critical to protecting the applicator, people, pets, the general environment, and home materials from damage. Additionally, if products are used incorrectly, homeowners can be subjected to fines. Professional application is crucial.
Along with access to proper protective gear and knowledge of safety processes, professional pest control applicators have a wide range of professional-grade products. Combined with their extensive pest knowledge, professionals can use these products to treat pests much more effectively compared to those armed only with DIY remedies. Additionally, the effectiveness of these products can mean that less product is used in each application, making treatments as noninvasive as possible.
According to the National Pesticide Information Retrieval System, there are nearly 20,000 EPA-registered pesticides available for use in Florida, and these products are available for treating an estimated 10,000+ insect species. These numbers are overwhelming to a non-professional. However, certified applicators are trained in handling this range of products and pests, so you can be confident with the pest treatments being done in your home.
Cost-Effective Pest Treatment Options
Although many DIY pest control remedies are touted as cheap fixes, they can end up being expensive in the end. Homeowners looking to tackle pests through DIY methods will find themselves purchasing equipment, safety gear, over-the-counter and generic products, and frequent reapplications. If these treatments fail, you may find yourself still bringing in a professional pest control company to fix the problem, adding to the costs of DIY methods. Because of this, hiring professional pest control at the start is often the most cost-effective option—and that's without addressing that the amount of equipment and products needed to complete a DIY pest control job effectively would take up half the garage.
Expert Pest and Treatment Plan Knowledge
Another reason to bring in professionals for pest control and prevention is to ensure pests are properly identified and strategically treated. Certified pest control applicators receive intensive training. Here at Hulett Environmental, they are trained by our graduate and board-certified entomologists. Pest control operators are also required to pass state examinations and complete continuing education credits on an annual basis. Throughout this training, they learn Integrated Pest Management, or IPM, to control pests efficiently and effectively. This expertise is invaluable as you look for the best solution for quickly treating pests in your home, especially if you have multiple pest types thriving in one area.
Proper pest identification is essential, as each pest is best treated specifically based on its biology, feeding habits, behavior, nesting areas, and the signs and symptoms of the infestation. Without the expertise needed to know these details, it's far too easy to select the wrong product or apply it incorrectly, making the problem worse. While this can be overwhelming to laypeople, pest control experts can handle it effectively without the headache of worrying about pest misidentification or improper treatments.
Thorough Pest Inspections and Intensive Treatments
Pest control is a difficult and physically demanding job. To effectively treat many pests, such as rats and mice, termites, German cockroaches, carpenter ants, ghost ants, and white-footed ants, full inspections require looking through your attic, crawl space, bushes, and under appliances. In addition, some pest issues, like rodent and cockroach infestations, can make these close inspections a health hazard.
With help from a professional pest control specialist, you won't have to worry about crawling through tight spaces of your home, reaching into unseen crevices, or being exposed to additional contact with pests. Instead, you can relax while a team of experts (with proper safety gear) gets the job done!
Effective Pest Prevention
Having a professional pest control applicator complete recurring inspections and preventive treatments is a valuable service and can save you a great deal of money over time. Preventing insect infestation is much easier and less costly than controlling an active infestation.
In most cases, professionals can prevent insects from invading in the first place with highly effective treatments that only need to be done around the outside of your home. Sometimes, professional pest control companies can even help with advanced pest prevention solutions, like Hulett's termite protection plan and warranty, helping to protect your home from termite infestation or damage in the first place.
Is Regular Pest Control Worth It?
Wondering if monthly or quarterly pest control is worth it? This is another area where highly trained pest specialists can help you determine the best action. While regular preventive treatments are useful for all homes, the types and frequency of treatments needed to combat specific pests will differ between homes and pest types. Some pests are most effectively treated with monthly treatments, while others are best treated on a bimonthly or quarterly basis.
Is Professional Home Pest Control Harmless?
When professionally completed, home pest control is effective while being harmless for pets and people. In fact, one of the biggest reasons to choose professional pest control over DIY solutions is the added peace of mind you can get knowing pest control treatments won't compromise the safety of those in your household. Many professional pest providers, like Hulett Environmental Services, can provide effective pest treatments that are people-, pet-, and environmentally friendly, so you don't have to choose between the risks posed by dangerous pests and dangerous DIY solutions or harsh chemicals.
Find Effective Green Home and Lawn Pest Control With Hulett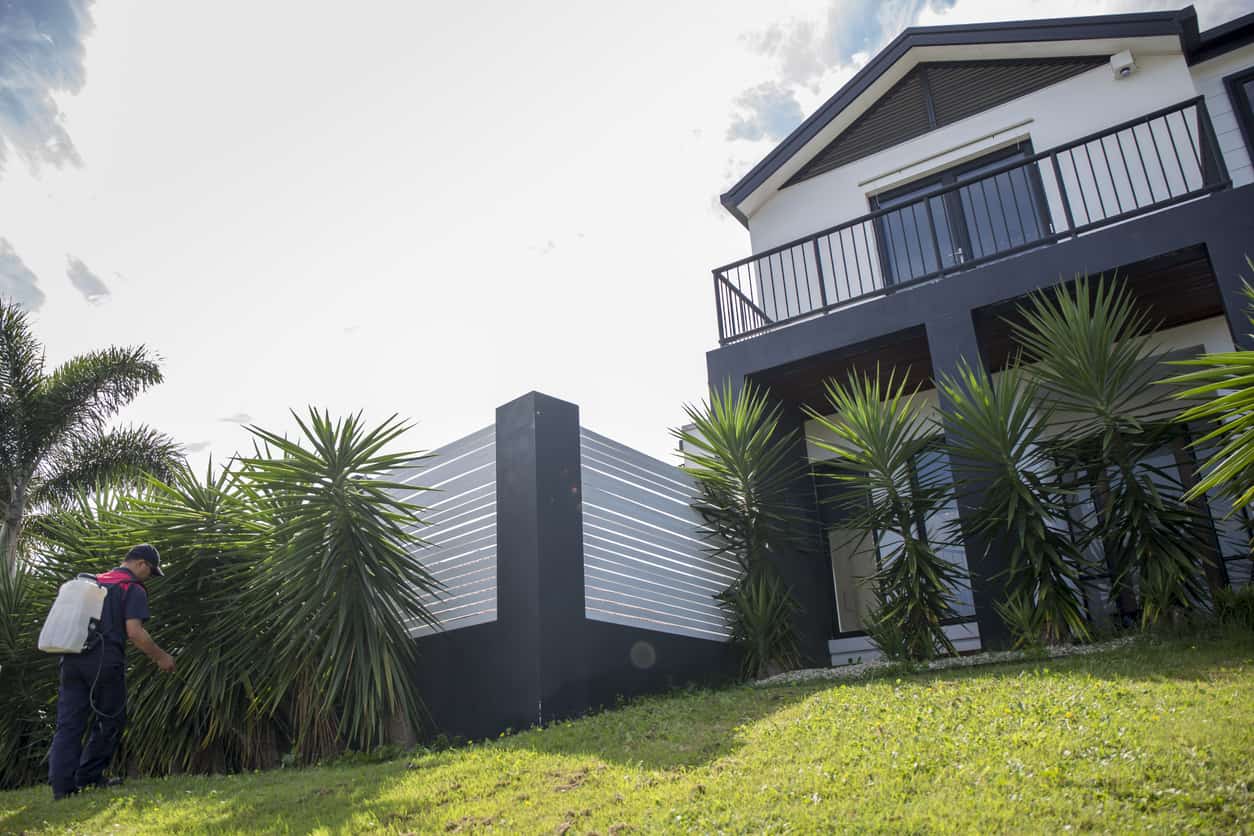 When you need highly trained pest professionals to come in and provide you with the kind of professional pest control you need to ensure you and your family are able to live pest-free, just call Hulett. Our GreenPro Certified team of trained professionals will make sure you get all the benefits of pest control's finest treatment methods without any added hassle or the risks associated with DIY pest treatments.
Suspect you have a current pest problem or just want to get a preventive plan started to save yourself some hassle in the long run? Contact us to schedule a free home pest inspection. Whether you're dealing with termites, rodents, ants, spiders, cockroaches, lawn pests, or other pests, our team has the expertise to take care of it!