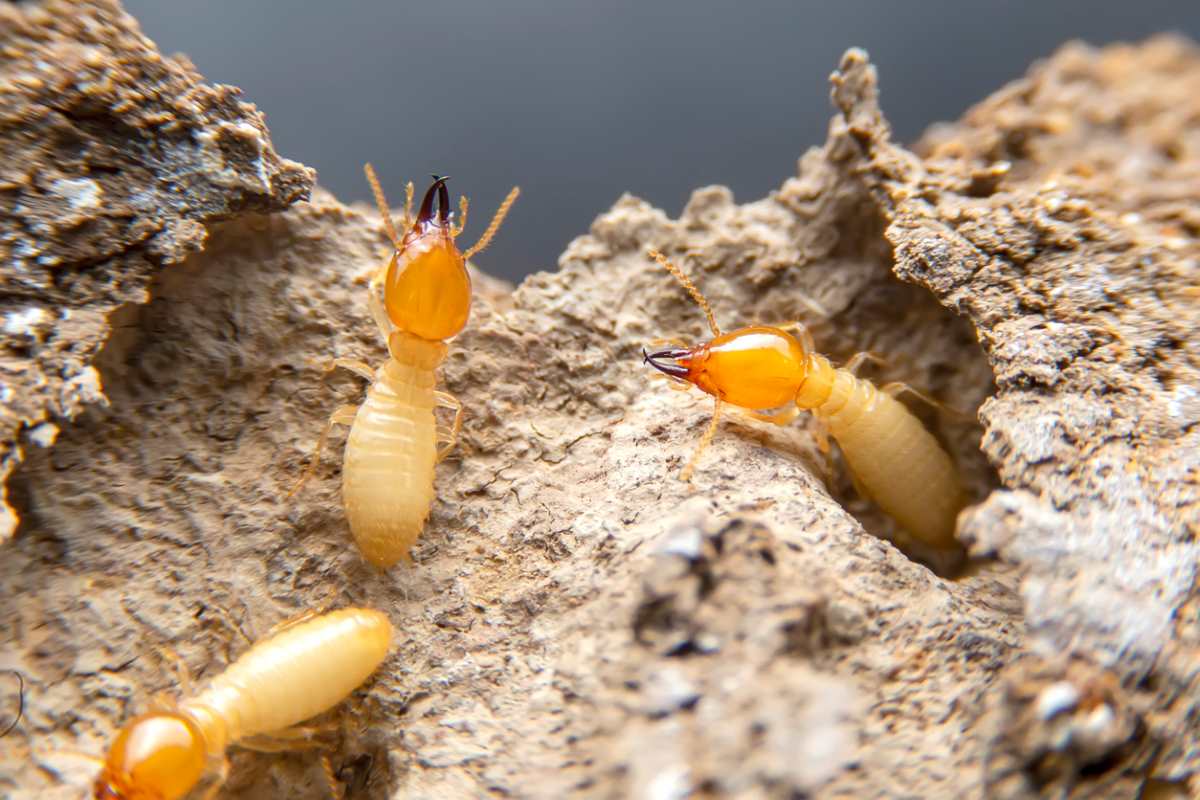 How much does a termite treatment cost?
Every homeowner knows how costly termite treatment can be. While it's a necessary evil when a termite infestation strikes, it's still helpful to be prepared for this sometimes-unexpected cost. At Hulett Environmental Services, we pride ourselves on being able to provide the best termite prevention and control services to our clients while also ensuring you have the tools you need throughout the process.
That's why we wanted to provide you with all the information you need in regard to the termite treatment you will be receiving. For additional information and answers to more of your termite questions, Just Call Hulett. 
Your Termite Treatment Cost Questions Answered
In order to fully understand the cost associated with termite prevention treatments, you first need to understand how difficult termites are to treat, as well as exactly what a termite warranty is and what protection it offers. 
How difficult are termites to treat?
Recent consumer research suggests that over 70% of homeowners feel that professional pest control services are more effective than do-it-yourself treatments; however, this is not to say that some pests are not more difficult to treat than others, even for professionals. Termites are social insects, meaning that they live in large groups, and by the time homeowners notice termite damage there is typically a significant infestation.  
However, the industry continues to invest time and money to develop new products and methods to treat termites and all other pests. At Hulett, our continuing education programs, led by board-certified entomologists, help to enhance our team's expertise on termites and familiarize them with the most up-to-date treatment options. 
Given the constant research being done and how difficult termites are to identify and treat, termite treatment costs can start to add up rather quickly. It's important to prepare for these costs before the bill starts to roll in. 
How much does Florida termite treatment cost?
The cost of a termite treatment depends upon the extent of the infestation and damage making it difficult to generalize to a specific price.  Most companies will complete an initial inspection for free and, depending on their findings, will develop a comprehensive treatment program. 
This is why in order to get a quote for termite control or prevention, and pest control professional needs to complete a thorough inspection of the home to evaluate the size of the home, construction type, home model, the proper treatment procedures and recommendations, the species of infesting termite, and the severity of the infestation. These characteristics will determine the price, and it will be explained to you in detail during your free inspection. Even if you have not seen signs of termites, you should get a free inspection, so you better know how to budget in case you are infested in the future.
What is a termite warranty?
One way to make sure your home and your property investment are well-protected from South Florida's common subterranean termites and dry wood termites is to sign up for a termite protection plan. This service allows you to have annual termite services and consult with licensed pest technicians to ensure you are taking all necessary precautions. With an annual termite protection program, your annual warranty can include an annual inspection and treatment, just in case termites find a way to re-infest. 
The cost of an annual warranty can vary depending on the type of termite that is infesting and the size and characteristics of your home. But at Hulett, our termite warranty is offered at a low cost to our South Florida area residents. Contact the Hulett team for a free inspection and termite warranty cost estimate. 
Request Your Free Initial Termite Inspection From Hulett Today
Don't let termites ruin your home. Let the professionals at Hulett give you the low-cost termite prevention treatment in Florida that you need. We are prepared to help you create a comprehensive treatment plan that works for you and your unique termite control needs. To begin working with our QualityPro-certified pest technicians, Just Call Hulett today. 
Still have questions about termite treatments or how a termite warranty could save you money in the long run? Contact our pest professionals trained by board-certified entomologists today.