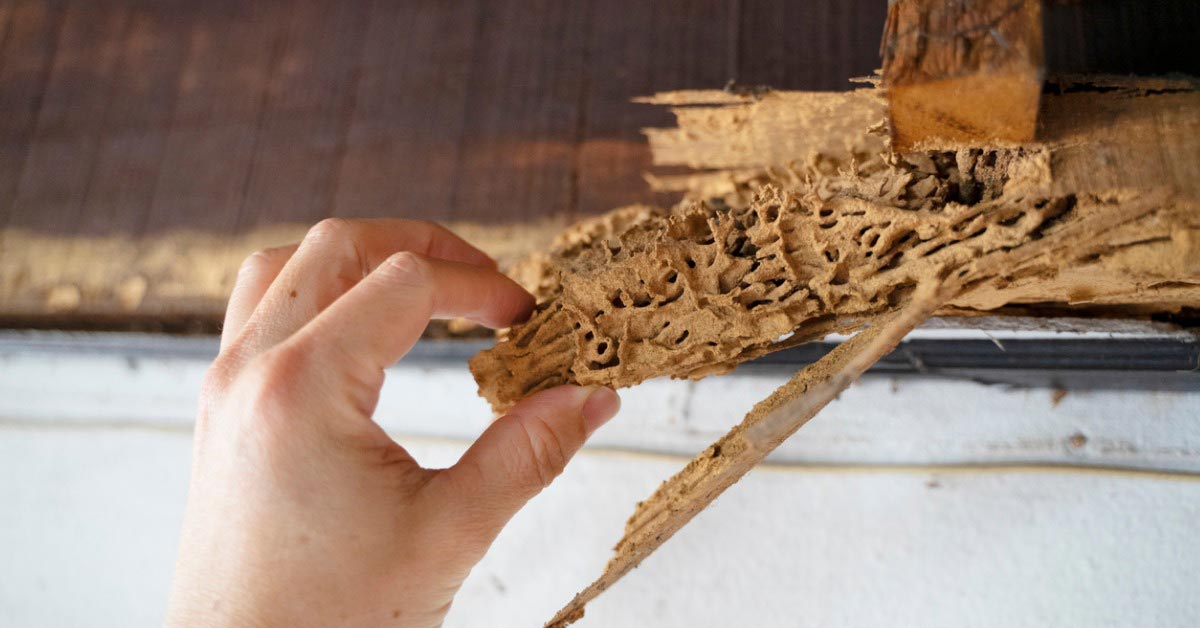 How to Protect Your South Florida Home from Termites this Fall
In South Florida, an untreated home is always at risk for termite activity. In the fall season, termites do not swarm as heavily as compared to spring and summer, but this does not mean that they are not a threat. In fact, because they aren't swarming, many homeowners might not even be aware that termites are hidden in walls and attics, damaging their wood. Swarms are usually the first sign and symptom of a termite infestation. Because of this, it is even more important to get a termite inspection from a professional during this time. There are several important steps to take at this time of the year to protect your home from these tiny invaders. Termites cause more damage in South Florida than fires, floods, and storms combined, according to the Florida Department of Agriculture and Consumer Services (FDACS). Termite treatment is important because:
Homeowners insurance doesn't cover termite damage, as the damage is seen as avoidable by having termite treatments.
Invasive Formosan and Asian subterranean colonies can contain millions of termites.
Formosan and Asian subterranean termites will eat anything with cellulose in them, including live trees, utility poles, wood, decks, fences, and multiple items in your home.
You may not be aware of termite activity until damage to your home is already underway.
Asian and Formosan subterranean termites can cause damage to homes quickly due to their massive colonies and fast metabolism.
Prevention vs Control
At Hulett, we believe that preventing termites is a lot easier than managing a termite infestation. Equipped with the most current termite control materials and technology available in the industry, we offer a comprehensive array of termite treatments, featuring the environmentally-friendly Termite Baiting System that eliminates Formosan and Asian subterranean termites from your property.
Keep your roof in good shape
Make sure your roof is in good shape this fall and repair or replace it if you are experiencing leaks during rain showers. Also, check your soffits, eaves, fascia, and any other wooden components of your home for termite activity. Make sure your gutters are clean and draining properly because gutters clogged with leaf debris can cause water to back up, creating ideal conditions for Formosan termites to thrive. We understand that a thorough inspection to these areas is very difficult, which is why a professional should be consulted.
Termite Baiting System
Hulett utilizes the premier subterranean termite baiting system in the industry. Installed along the perimeter of your property, bait stations are also installed in areas conducive to subterranean termite feeding and activities. Inside the bait station contains a chitin synthesis inhibitor, or growth regulator, that prevents subterranean termites from molting, growing, or developing correctly.
Because termites are "social insects," meaning they interact with each other in feeding, grooming, and communication activities within the colony, the bait material is distributed by worker termites to the rest of the colony. Transferring the bait material throughout the entire colony results in colony elimination. Once the subterranean termite colony is eliminated, your baiting stations continue to protect your home from future termite colonies. Along with our termite prevention DIY recommendations, Hulett's Termite Protection programs focus on protecting your home before an issue begins.
This fall, get the peace of mind you want as a South Florida homeowner! Contact us to schedule a FREE termite inspection! Just call Hulett!