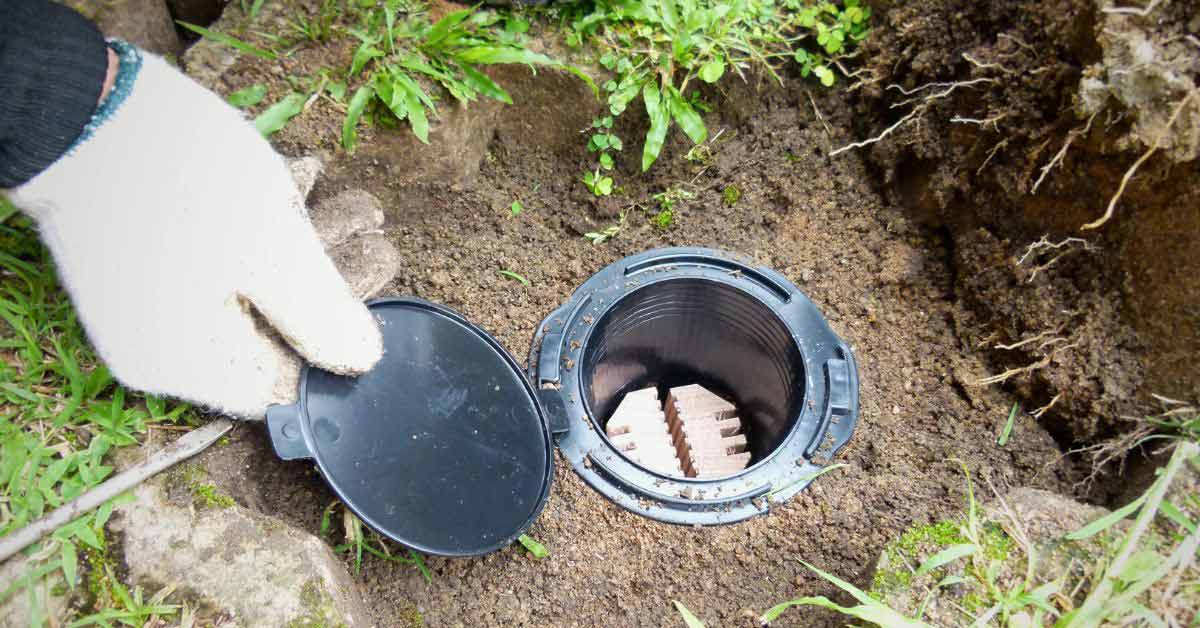 Liquid Termite Treatment versus Termite Baiting Systems
If you're interested in a liquid termite treatment or a termite baiting system to protect your largest investment from the vicious and destructive subterranean termites we have in Florida, you probably want to know which one is the best termite treatment. Homeowners have to remain vigilant against these destructive pests. In places like Boca Raton, West Palm Beach, Jupiter, Fort Pierce, and the rest of South Florida, the humid climate and large numbers of wooden structures create an inviting environment where termites thrive. These pests can cause structural damage not covered by homeowners insurance policies, making them a threat not just to your home but also to your financial well-being. It's essential to keep these bugs out of your home by finding the most effective termite treatment.
Let the bug experts at Hulett unpack which is better for you, your family, and your home: liquid termite treatment vs. baiting systems.
What Is a Termite Baiting System?
Termite baiting systems offer a targeted approach to termite extermination. These baits combine cellulose, the preferred food source of termites, with a product that hinders the usual growth process in these destructive insects. The food is even more appealing to them than the wood in your home. After they ingest the bait, they die when they attempt to molt, because they are unable to grow properly.
This delayed mortality is strategic, as it allows time for the termites to interact with one another, and pass the product throughout the colony, ultimately resulting in complete colony elimination. Termite baiting systems use the social interaction of termites to our advantage. You want as many termites as possible to feed on the bait and transmit the lethal product to their nestmates. The slow-acting ingredient increases the chances that the baiting stations will eliminate the entire termite colony. Pest control professionals use this as a stand-alone treatment, but it may be supplemented with other treatments in some homes.
Technicians implement a termite baiting system on your property by placing stations around the exterior of your home. Termite bait station placement should be around one to three feet from the foundation and at intervals of 10 to 15 feet — and anywhere they suspect termite activity (wood piles, moist areas, etc.). Placement is key to the pests discovering the bait, and this is why using a reputable pest control company with trained technicians is critical.
After installation of the bait station, a technician will return to inspect the bait stations and replace the bait where needed at the scheduled intervals recommended by the manufacturer of the termite control product. This termite control system requires know-how to work effectively, and it's best left to the professionals. They know how to set them up properly and what to look for when they return for an inspection.
The bait station's structure is a plastic cylinder with openings along the sides through which the termites can enter. It does not trap the bugs. They can leave and return to the colony. This is by design, so the termites can pass the product throughout the colony. Once they've gone, they leave behind their scent, which is familiar to the other termites in the colony, and the familiar smell encourages other termites to enter the station, as well, resulting in a "recruiting" effect.
Benefits
It's an effective treatment for termite control and termite prevention for subterranean termites.
The termite control product is confined to the bait station, making it a "green" approach to termite control.
The treatment has a negligible impact on the environment or your lawn and landscaping.
Baiting stations are odorless.
The baits prevent molting, ensuring that the queen dies and the colony is eliminated.
There's no drilling into your concrete.
Applications
Termite baiting systems have many applications. This simple, effective tool can work in any home with a termite problem, but technicians are more likely to recommend this treatment in specific scenarios.
Some homes have features that make them too difficult to treat with liquid. Houses with wells, ponds, sub-slab heating ducts, and other construction features pose a challenge for certain treatments, making them strong candidates for termite baiting stations.
What Is a Liquid Termite Treatment?
Liquid termite treatment is the most common method for eliminating termites. It's highly effective and is used frequently for both existing homes with an infestation and during the construction of new buildings. Liquid termite treatments create a barrier around the perimeter of a home's foundation, and it kills the termites after they pass through it.
To be an effective treatment method, it is critical to establish a complete treatment barrier around the home's perimeter without untreated gaps. This can be a challenge, which is why leaving subterranean termite treatment to the professionals is key. Pest control professionals take several steps to ensure that the treatment forms a continuous ring around your home. Before applying the treatment, they begin by digging a trench around your home. They may also drill holes in the foundation or concrete to apply the product in inaccessible areas. It's a considerable amount of labor, but it's essential to establish an unbroken protection barrier.
Once the technician has completed these tasks, they can apply the EPA-approved liquid treatment. Technicians need skill and experience to apply this treatment. A successful application requires knowledge of the product and building construction, making this treatment much better handled by experienced professionals.
Benefits
This treatment offers quick mortality for termites who pass through the treated barrier.
It's excellent for treating all subterranean termites, including the formidable Formosan.
The product is residual, offering subterranean termite defense into the future.
The treatment is discrete, without bait stations in the turf.
Applications
This treatment is the most popular method for eliminating termites and is one that's worth considering for many infestations. It's a particularly appealing solution for certain situations. If you're preparing to sell your home and need to eliminate the termites quickly, this fast-acting treatment is for you. If you're facing significant structural damage and need to stop it from getting worse right away, you'll also appreciate the speed of a liquid treatment.
Which One Is Better?
The best termite treatment can vary based on your preferences and the severity of the problem. Pest control professionals have an ongoing debate about which treatment is most effective. Truthfully, both treatments work, and in most cases, it's a matter of personal preference. There is some evidence that it's better to treat large colonies with baits rather than sprays, but more research is needed to confirm these findings.
Hulett Environmental Services offers free inspections. You can hear which treatment the technician recommends and why during an inspection. These trained inspectors will discuss with you and your family the treatment method that fits the needs of your home and family. Established pest control companies with good training programs will likely have extensive experience with termite control in your area and the most up-to-date information on which treatment would be most effective for your termite problem. Inspectors and technicians from Hulett are trained by a staffed Board Certified Entomologist.
The Most Effective Method for Termite Treatment: Just Call Hulett
Hulett understands that your home is a significant investment. Let us help you protect this important asset with Hulett's liquid termite treatment or termite baiting system that will eliminate the termites in your home. As a family-owned business operating for over 50 years, we have helped many homeowners eliminate these destructive pests for good.
You can count on Hulett to solve your termite problem. We train our technicians on the latest products and treatment methods through Bugs University so that you know you're getting the most up-to-date treatments to guard your home from this ever-adapting insect. Call Hulett today to learn more about ridding your home from termites, or how to help prevent an infestation from occurring in your home in the first place.