Schedule Your

Free Inspection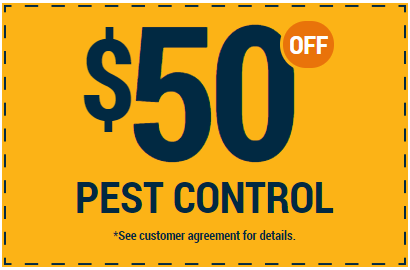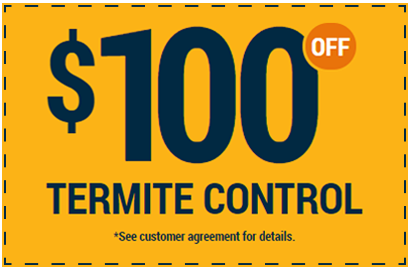 Same day service
Weekend & evening appointments
emergency service
available
money back guarantee
Pest & Termite Control Fellsmere, FL
Fellsmere, a natural wonderland, is attractive to residents who enjoy the wildlife preserve and natural wonders, such as Blue Cypress Lake. Also attracted to this picturesque locale, ants, termites, roaches, spiders, rats & mice, fleas, ticks, and lawn pests, just to name a few that also thrive in South Florida's subtropical climate.
Hulett Environmental Services – Your Fellsmere Pest Control Experts
Locally and family-owned, Hulett has been serving Indian River County residents for over 50 years – specializing in expedient, efficient, and environmentally responsible pest control. Our no-mess, non-smelly, integrated pest management (IPM) approach utilizes high-quality materials and the most current techniques, offering pest, lawn, and termite services to immediately address your Fellsmere pest control concerns. Hulett' can usually send a certified and licensed team of technicians to inspect your home or business within 24 hours of contacting us. Plus, our team of in-house entomologists are ready to identify your pests, dead or alive, at no charge to you. With appointment times that fit into your busy schedule, we know that dealing with a pest issue immediately is essential – that's why we're available Saturdays and 24/7 for emergencies, as well.
As your local Fellsmere pest control industry leader, Hulett guarantees your satisfaction with our work. We pledge to:
Customize pricing to fit your budget
Use safer products for the safety of your family and pets
Keep local Entomologists on staff to identify pests
Always utilize the newest, most effective pest elimination technology available
Arrive on time, every time and arrive in our company vehicles wearing our Hulett uniforms
Dispatch professional, certified techs for every appointment
Utilize the best quality products
Always use well-maintained, clean and calibrated equipment on every visit
Answer your questions before, after and throughout treatment
Hulett's Pest Elimination Process
We immediately address any current pest issues in your residence or business, then we prevent future infestations by creating a pest barrier around your property. Hulett's pest control solutions keep pests from entering your home, by sealing or caulking cracks and crevices around your foundation, windows, doors, sewers, drainpipes, and any other access points that pests can squeeze through. Then, we eliminate any pest activity, using low dose baits and gels in conjunction with our environmentally responsible methods and techniques that protect your family, including your pets.
What Our Customers In Fellsmere Are Saying
"Laura is very professional and detailed in her treatment. Since this was the first treatment she had a lot to do! She took her time and was very detailed in taking care of all of the issues she saw around the house and in the yard. I love that I don't have to call and schedule the next visit, she has it on her calendar and will call me to let me know she is coming! "
- Amy
"I would like to express my satisfaction with our pest control service. Specifically our technician, Michael. He goes above and beyond our expectations and strives to maintain a very proactive regimen to keep us bug free. He has solved an ant problem that has plagued us and the previous owners of the house for many years. He is kind, professional, thourough and responsive. We use a variety of service companies and he is the best tech of them all. I am happy to hear that he is going to be able to enjoy his retirement soon, but am sad to lose my best tech. I can't imagine we will ever get anyone as good for his replacement. I hope he is recognized by Hulett for the excellent reputation he upholds for the company. Great employees are hard to find and often go unrecognized."
- Pamela
"I want to take a moment to express my complete satisfaction with Laura. She has done a super job with my problem in side & outside. She is truly a professional and at the same time very polite and cheerful. I would hope you would inform her of how pleased I am with her work."
- Tom
"A hearty thank you to our serviceman, Joe. He is terrific. He goes out of his way to make sure we understand what he's doing and why he's doing it. I'm not sure if this is the correct place for this comment, but if it's not, I hope you will forward it to the appropriate person"
- Joseph
"We made a horrible mistake and realize that you are better at pest control then we are. LOL Please let me know if this is possible and when we will start service again. Thank you so much for understanding and hope to work with you again soon. Have a Blessed one."
- Lens
REVIEWER: Frances Chavenello
"The salesman, Mike Swords and techs were wonderful, Johanathan Torres, Taylor Dover and Evinas Joseph. Thorough, professional and very personable. Cathy and Samatha were great also."
- Frances Chavenello

Previous

Next
Latest Pest & Termite Control News
How Often Do You Need Pest Control?
Feb 19, 2021—Pest Control,  Tips & Control Advice
Many homeowners wonder how often pest control should be done. Whether you are looking to prevent a re-infestation after treating your home or are looking to avoid a problem with pests from occurring in the first place, preventative maintenance is essential. A reputable pest control company will...
Read More ›
Proper Pest Control for the Fall and Winter Seasons
Jan 22, 2021—Rodents, Spiders, Cockroaches,  Tips & Control Advice, Rodents
While the summer months seem to be the peak of bug season, it's crucial to maintain proper pest control year-round so that for the fall and winter seasons your home remains protected. As the cooler months approach us here in South Florida, some pests may make their way into your home in an attempt...
Read More ›
Take the Outdoors Back with Hulett's Mosquito Reduction Service
Aug 06, 2020—Mosquitoes, Mosquitoes
The beautiful warm and sunny weather in South Florida makes it one of the most desirable places to live and visit in the world. However, residents and tourists are not the only thing that love to visit the beaches and enjoy the outdoors in South Florida, so do the bugs....
Read More ›
For budget-friendly Fellsmere pest control solutions, the Hulett team guarantees your satisfaction. Contact us to schedule a free pest inspection.

Just Call HULETT!
We're Open 24/7!